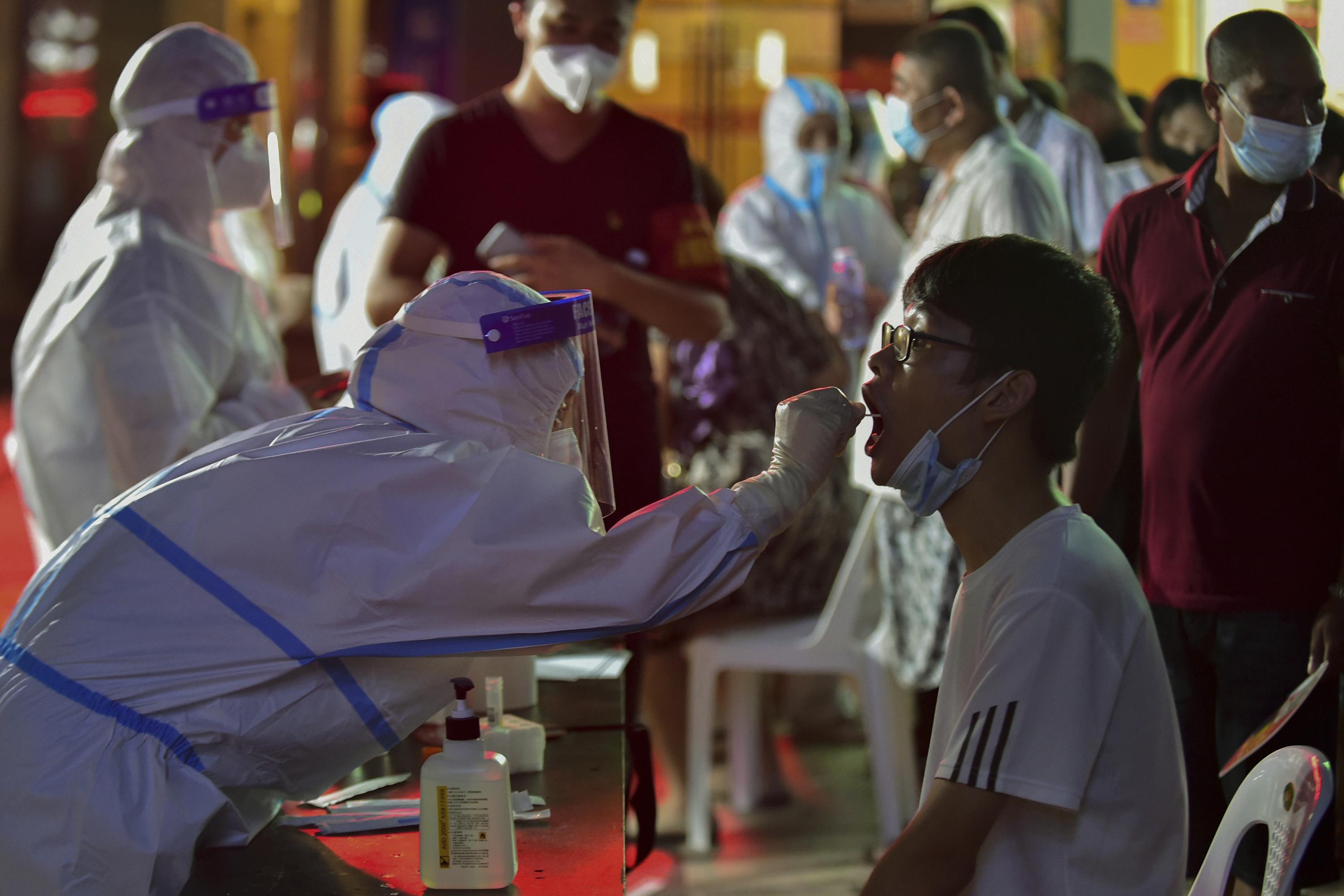 Anyone who wants to leave the city of Putian, China, must provide proof of a negative coronavirus test taken within the past 48 hours.
Although China has announced having the virus under control, it has suffered surges of the more contagious delta variant. Cases have been traced to travelers from Russia, Myanmar, and other countries.
In Putian, 19 new infections that were believed to have been acquired locally were reported in 24 hours. The first cases in Putian were students from Xianyou county. The carrier is thought to be the father of one of the students. The traveler, identified by the surname Lin, underwent a 14-day quarantine and nine nucleic acid and serologic tests, all of which were negative. He tested positive on Friday.
Bus and train service to Putian were suspended Saturday. Cinemas, card rooms, gyms, tourist sites, and other facilities were ordered closed by the city government. Restaurants and supermarkets were told to "strictly control" customer numbers and to check for fevers. Schools were ordered to require students to wear masks in class.
– Ella Breedlove