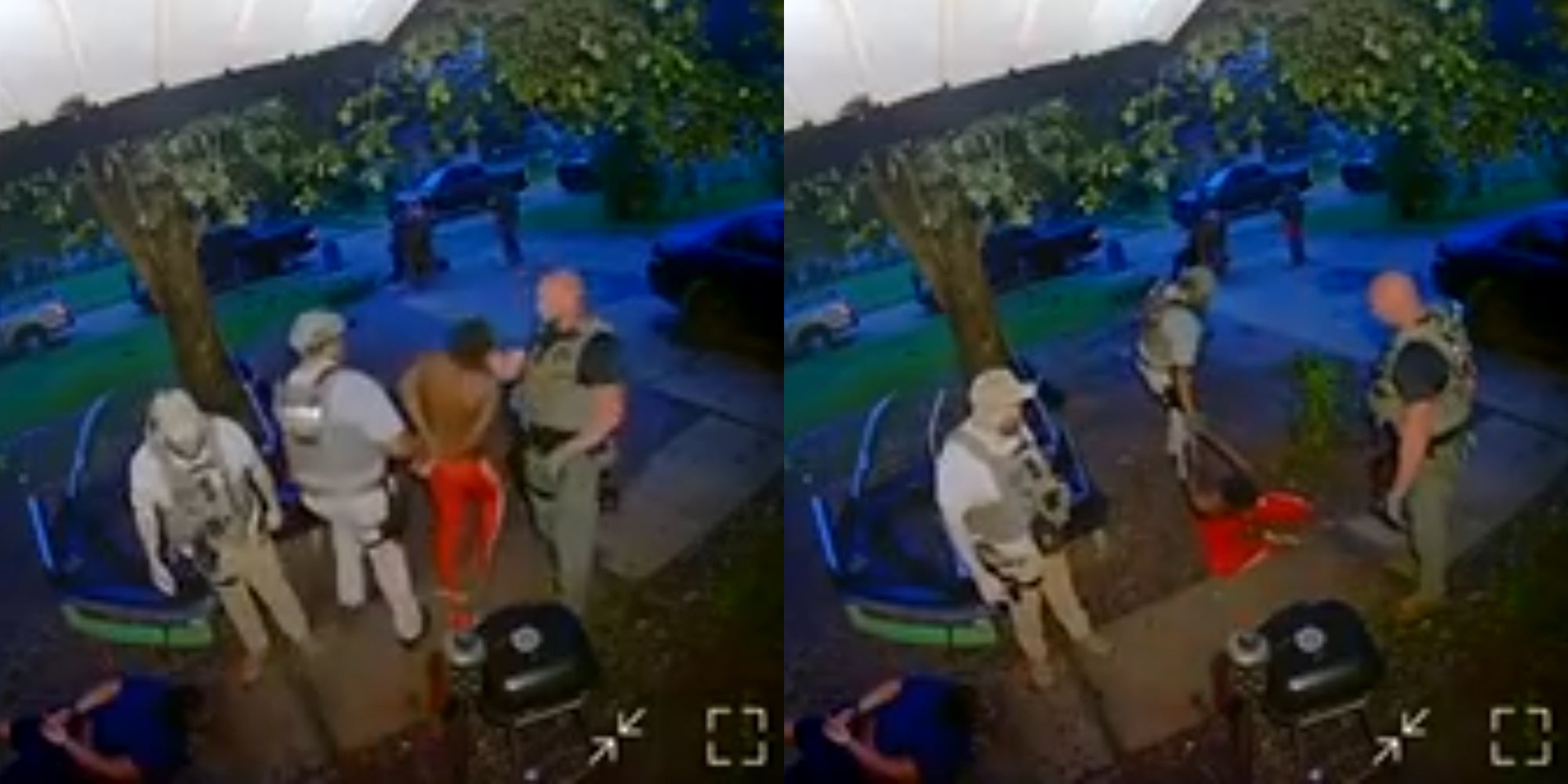 The U.S. Marshals Service announced it will investigate an incident concerning its Gulf Coast area task force members after a video featuring the incident went viral.
The video in question was reportedly sent to WLBT, and it was taken from a Ring camera. The video shows a Black man in handcuffs being hit in the face by one of the four men seen in uniform. The man goes down to the ground. The hit was seemingly unprompted. WLBT reported that the incident happened in Jackson, Mississippi.
The video has gone viral with the help of @davenewworld_, who posted the clip to Instagram.
View this post on Instagram
WLBT referred to the Black man as a a "suspect." The man has yet to be identified and the reason for his arrest is unknown, according to WLBT.
Click here to read more.
SOURCE: The Daily Dot, Kahron Spearman