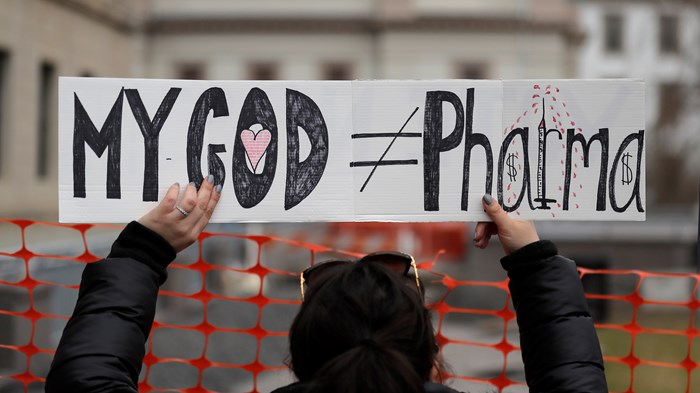 About 3,000 Los Angeles Police Department employees are citing religious objections to try to get out of the required COVID-19 vaccination. In Washington state, hundreds of state workers are seeking similar exemptions. And an Arkansas hospital has been swamped with so many such requests from employees that it is apparently calling their bluff.
Religious objections, once used sparingly around the country to get exempted from various required vaccines, are becoming a much more widely used loophole against the COVID-19 shot.
And it is only likely to grow following President Joe Biden's sweeping new vaccine mandates covering more than 100 million Americans, including executive branch employees and workers at businesses with more than 100 people on the payroll.
The administration acknowledges that some small minority of Americans will use—and some may seek to exploit—religious exemptions. But it said it believes even marginal improvements in vaccination levels will save lives.
It's not clear yet how many federal employees have requested a religious exemption. The Labor Department has said an accommodation can be denied if it causes an undue burden.
In the states, mask and vaccine requirements vary, but most offer exemptions for certain medical conditions or religious or philosophical objections. The use of such exemptions, particularly by parents on behalf of their schoolchildren, has been growing over the past decade.
Click here to read more.
Source: Christianity Today