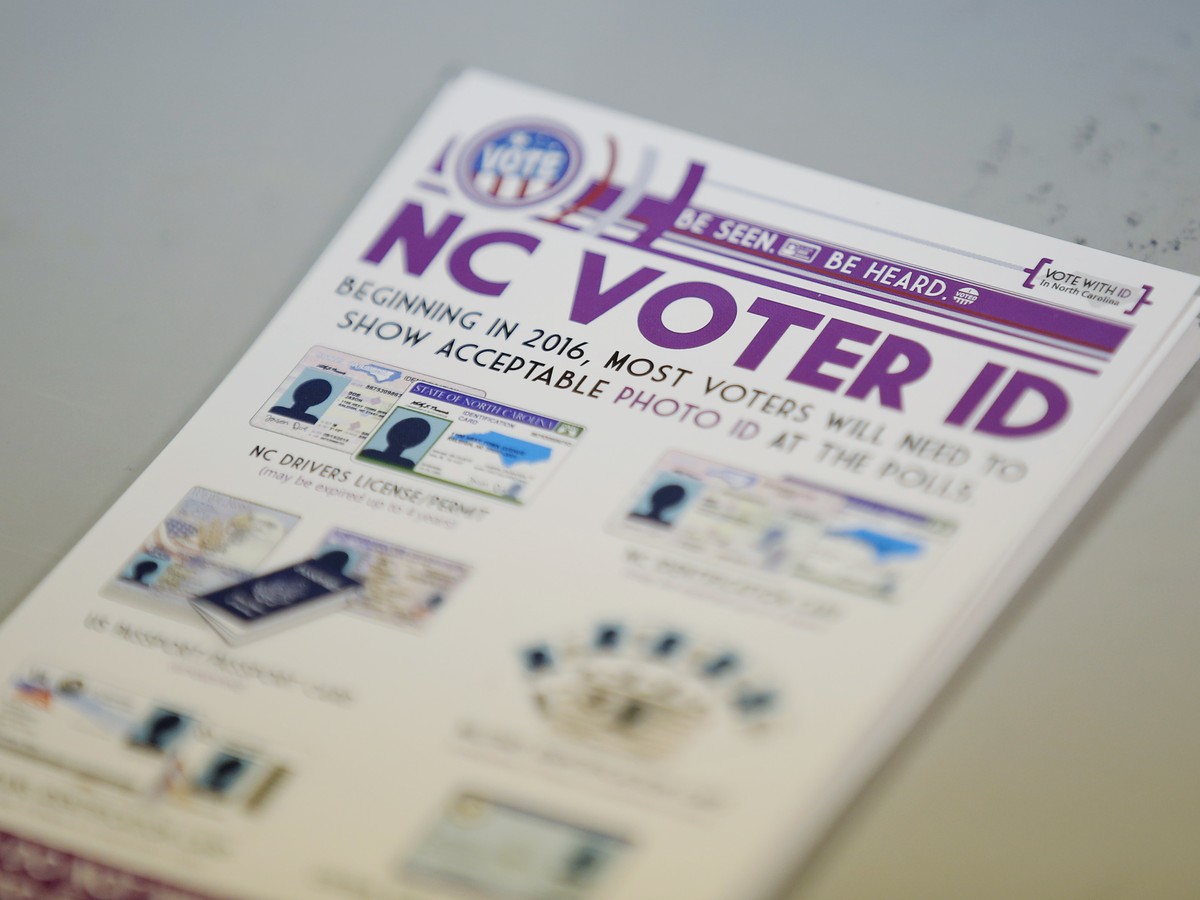 A panel of North Carolina judges in a split decision Friday blocked the state's voter ID law, saying it discriminates against Black people.
Two judges on the panel said in their majority opinion that evidence shows the law, which requires voters to present a photo identification to cast a ballot, "was enacted in part for a discriminatory purpose."
The decision in Wake County Superior Court also said that the law "would not have been enacted in its current form but for its tendency to discriminate against African American voters."
The ruling cited a 2015 analysis by a political scientist which showed that hundreds of thousands of registered voters in North Carolina potentially lacked ID that would qualify them to cast ballots under the law.
That analysis found that 9.6% of Black "registered voters lacked acceptable ID" for voting under a prior voter ID bill, "as compared with 4.5% of white registered voters."
The majority decision noted that because Black people in North Carolina are more much likely to live in poverty than white people, they thus are also more likely to "face greater hurdles to acquiring photo ID" as a result of not having a car or being able to get time off from work to do so.
North Carolina's voter identification law was enacted in late 2018 when a supermajority of the state General Assembly overrode a veto by Gov. Roy Cooper, a Democrat.
Click here to read more.
SOURCE: CNBC, Dan Mangan