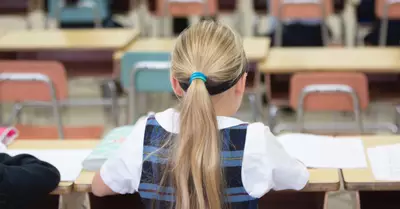 Last week, a U.S. District judge ruled against a Catholic school that had fired a male teacher for announcing that he planned to marry his male partner. Coming from a judge notably progressive on sex and marriage issues, who cited last year's consequential Bostock decision, this wasn't much of a surprise. However, a significant part of his reasoning was: the Catholic school was not Catholic enough.
Here's the story. In 2014, a male substitute drama teacher at Charlotte Catholic School announced on Facebook that he planned to marry his male partner. The school argued that his post showed open disregard for the teachings of the Catholic Church and amounted to activism, which the school prohibits. In response, they fired him. At roughly the same time, a female teacher announced on Facebook that she was engaged to her male partner. She was not fired because neither her post nor her marriage violated the teachings of the Catholic Church.
This is where the 2020 Supreme Court decision in Bostock vs. Clayton County comes in. In his majority opinion, in a bit of rhetorical jiu-jitsu, Justice Neil Gorsuch determined that Title VII of the Civil Rights Act of 1968 protects sexual orientation and gender identity along with biological sex. Although, wrote Gorsuch, "homosexuality and transgender status are distinct concepts from sex… discrimination based on homosexuality or transgender status necessarily entails discrimination based on sex."
Click here to read more.
SOURCE: Christian Headlines, John Stonestreet