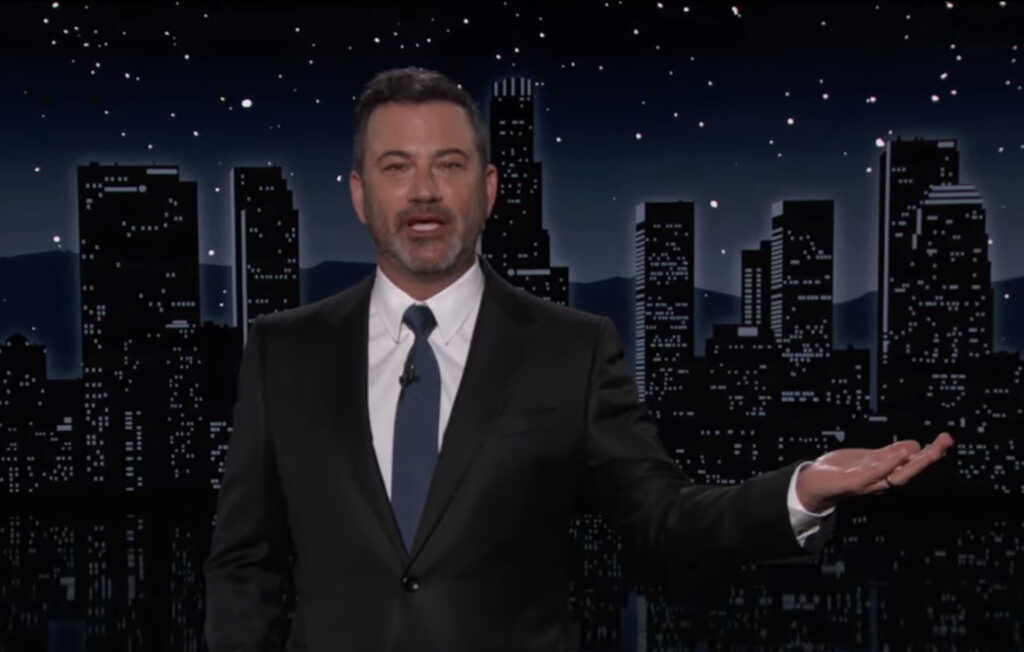 Despite his longstanding support for free universal health care regardless of pre-existing conditions, late-night show host Jimmy Kimmel said this week that unvaccinated people should be denied medical care.
He then ridiculed those who, seeking reprieve from the unrelenting and intense symptoms of COVID-19, take the anti-malaria drug ivermectin, which has shown some effectiveness in a handful of small studies, though its usefulness against this virus is highly disputed.
"Dr. Fauci said if hospitals get any more overcrowded, they're going to have to make some very tough choices about who gets an ICU bed," Kimmel said. "That choice doesn't seem so tough to me. 'Vaccinated person having a heart attack? Yes, come right in. We'll take care of you. Unvaccinated guy who gobbled horse goo? Rest in peace, wheezy.'"
Kimmel's "horse goo" is a reference to ivermectin, the drug created by the pharmaceutical company Merck, which, as the comedian noted, has released a statement discouraging people from taking the drug, as it is most commonly used to fight parasitic infections.
He also touted a debunked stat erroneously reported — then walked back — by the media.
Click here to read more.
Source: Faithwire