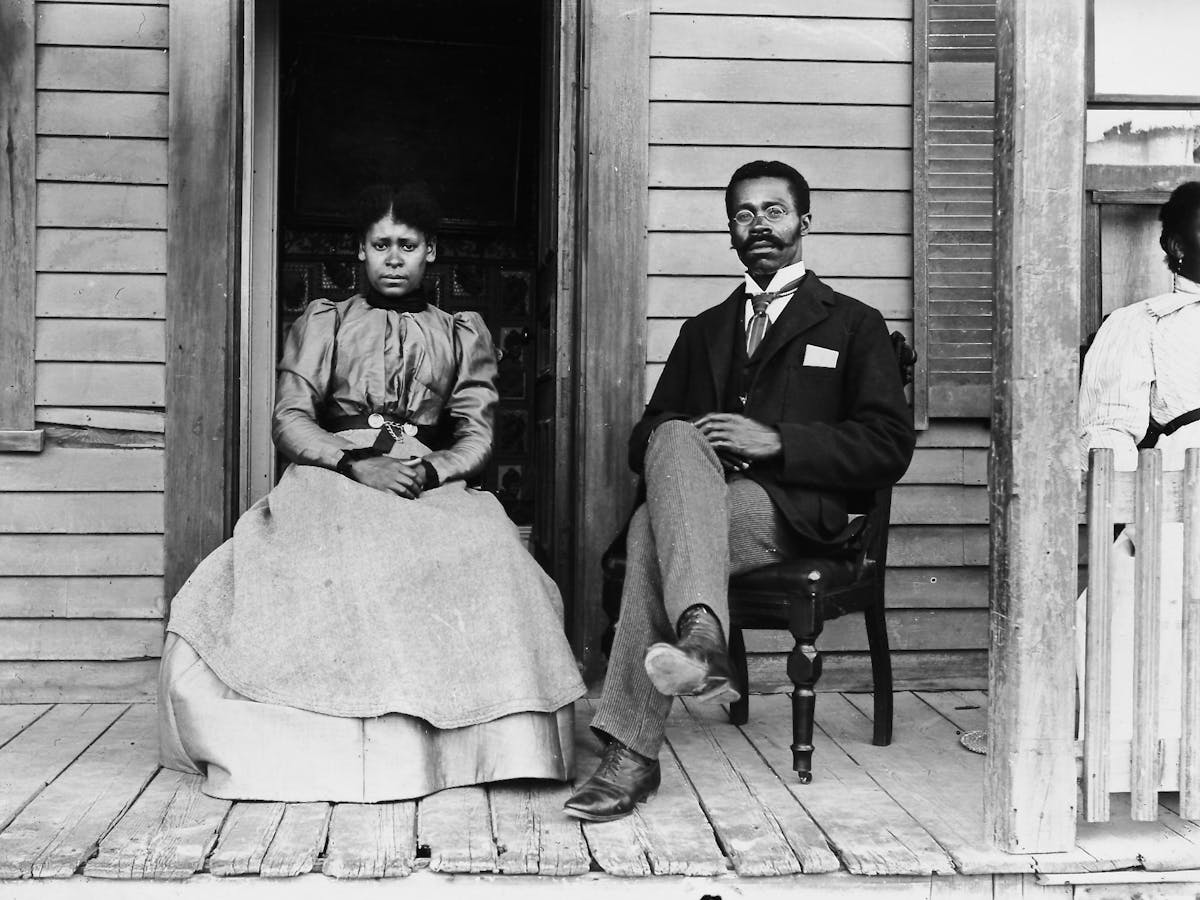 Unstable. Criminal. Impoverished. Absentee fathers. Neglectful mothers. "A tangle of pathology," as the Moynihan Report, a 1965 study on Black poverty, put it.
For decades, the Black family has been denigrated as dysfunctional.
When mass media exploded in the late 19th century, degrading images of Black Americans – as inferior, clownish and dangerous – saturated nearly every aspect of popular culture, from music to advertising.
The evolution of radio, film and television in the 20th century only amplified demeaning images, providing "proof" to white Americans of Black inferiority and a justification for denying them their rights.
Today, many of these same tired images persist and continue to feed baseless perceptions. A 2017 study showed that the news media continue to "inaccurately portray Black families as more poor, criminal and unstable than white families."
When those malicious images first started to proliferate, Black Americans found an especially effective way to resist. They seized upon the camera to represent themselves, using photographs to depict who they really were. Seemingly a "magical instrument" for "the displaced and marginalized," as critic bell hooks writes, the camera provided "immediate intervention" to counter the injurious images used to deny them their rightful place in American society.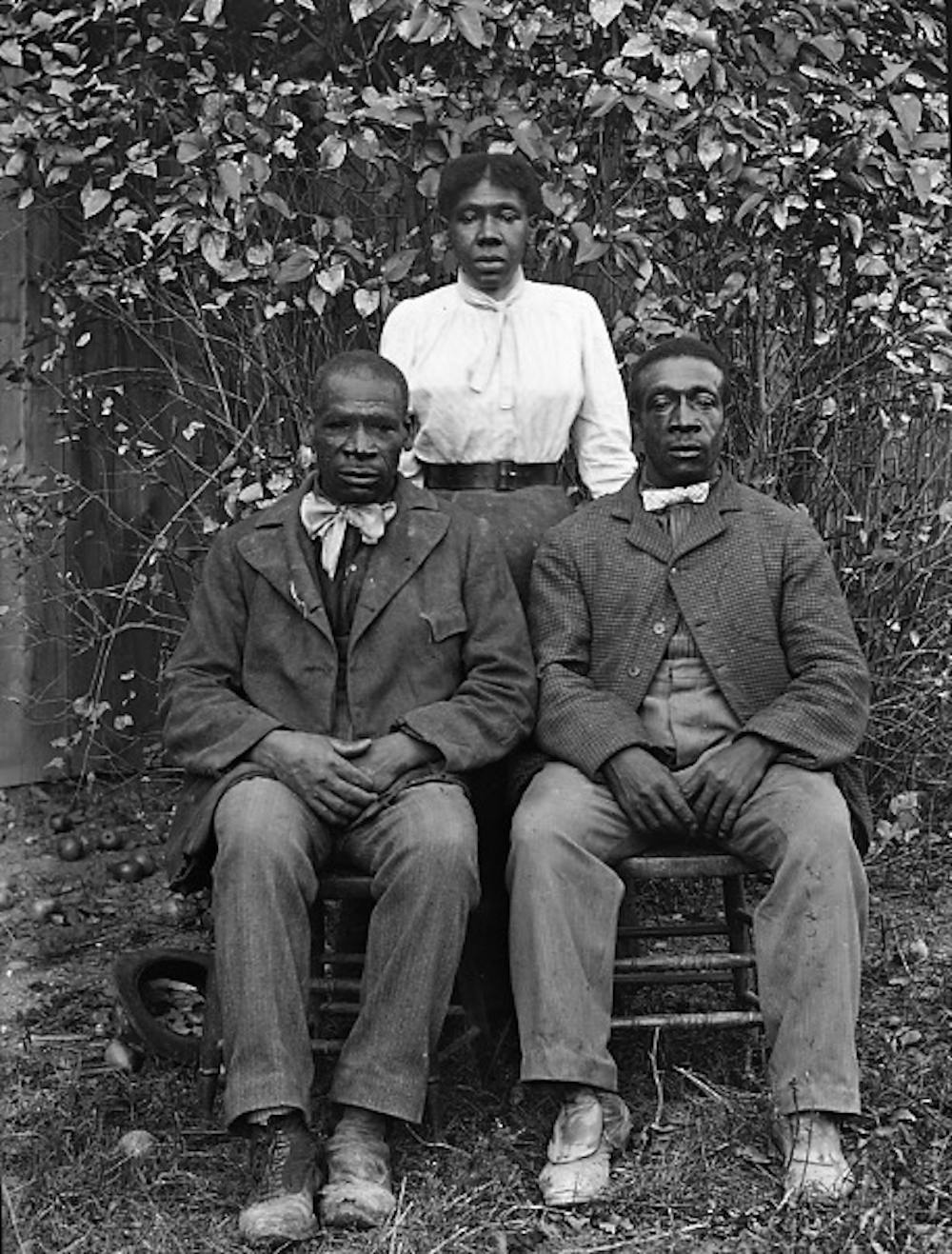 A record of everyday Black Americans
In 2013, a historian and collector named Frank Morrill, who lives in Charlton, a suburb of Worcester, Massachusetts, discovered over 230 portraits of people of color among the 5,300 glass negatives of photographer William Bullard that he owns.
Along with Morrill and my history students at Clark University, I researched these portraits and co-curated an exhibition at the Worcester Art Museum featuring 83 of Bullard's portraits.
I was drawn to these portraits because they illustrate the ways that ordinary, working-class families used the camera to represent themselves in their full humanity.
Bullard, a white neighbor of most of the people he photographed in Worcester, made these portraits from 1897 to 1917. Their images defy stereotypes of dysfunction by portraying the vitality of Black family life just a few decades after emancipation.
As Bullard was making his portraits, sociologist and civil rights activist W.E.B. Du Bois was cuhttps://images.theconversation.com/files/387088/original/file-20210301-20-s0lc39.jpeg?ixlib=rb-1.1.0&q=45&auto=format&w=1200&h=900.0&fit=croprating a photographic exhibition for the 1900 Paris Exposition. Du Bois sought to showcase Black achievement to the rest of the world, and his images featured middle-class and elite Black Americans, often in a studio setting and without specific identification.
Bullard's portraits, on the other hand, are extraordinary because they capture common people on their porches, backyards and parlors. Moreover, most of the families can be identified, allowing their stories to be told.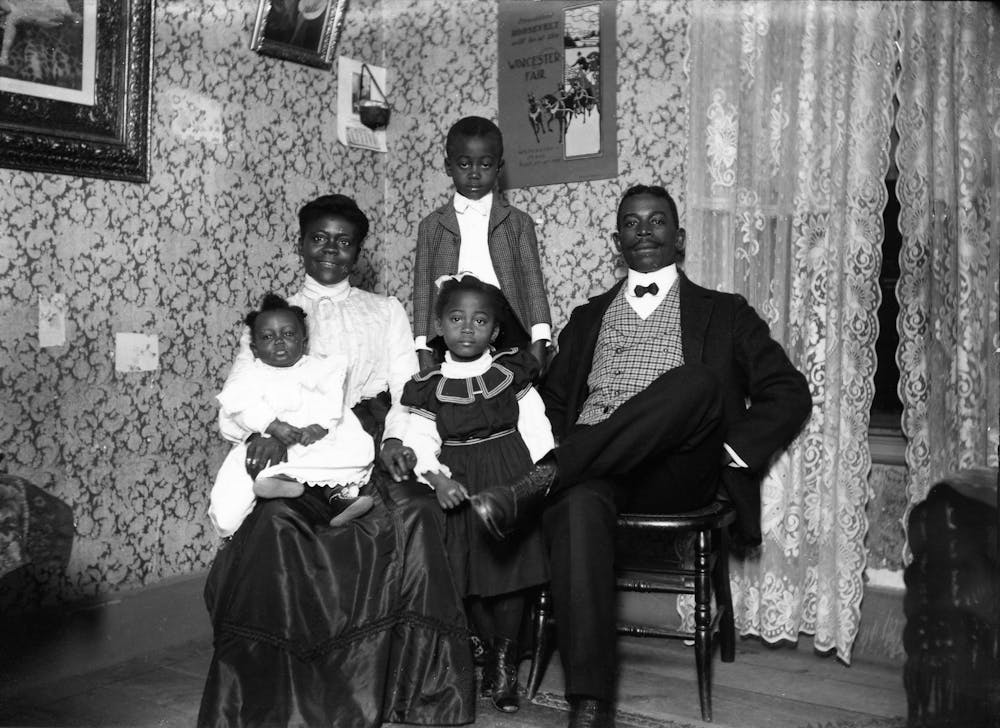 Symbols of resilience and aspiration
The existence of these family units was an achievement in its own right.
At the time Bullard made his portraits, slavery and family separations remained a traumatic memory for many of his subjects. As a result, family portraits were especially significant. They testified to the achievements and aspirations of Black Americans and the resilience of their kinship networks.
And for a people whose history had so often been obliterated, the photographs provided an opportunity to preserve their stories for future generations.
Click here to read more.
SOURCE: The Conversation, Janette Greenwood