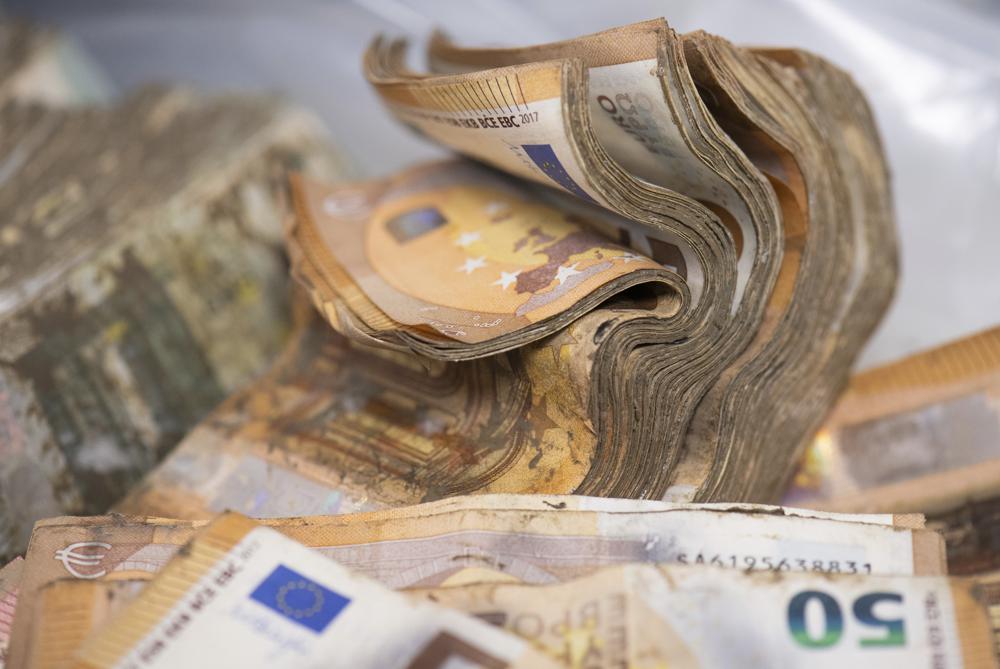 The Bundesbank, Germany's central bank, was flooded with bank notes worth more than 50 million euros' ($59 million) after deadly floods that hit part of the country in July. The notes were not only soaked in the floods but were contaminated with oil, sewage, and or mud.
The damaged money is dried, flattened out, verified and counted, then destroyed at a center in Mainz that analyzes forged and damaged money. The owners are refunded without charge.
This is nothing new as the banking center usually receives damaged bills of up to 40 million euros per year. Because of the July 14-15 floods, they received 51 million damaged euros. Germans tend to operate on a cash basis more than folks of other European countries.
– Ella Breedlove