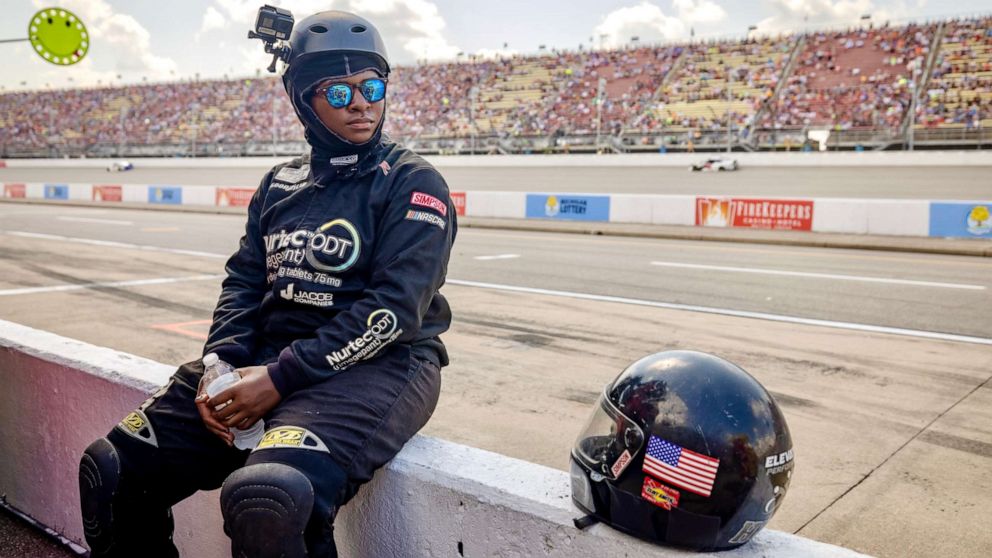 Brehanna Daniels says she thinks about how much her life has changed in just five years.
During college, the Norfolk State women's basketball point guard said she never once thought about NASCAR as a sport, let alone a career.
But here she is, at 27 years old, on the NASCAR pit road, changing tires on race cars and breaking barriers for women and people of color along the way.
"Girl, you are crazy…" she told ABC News about what the person she was at 17 would think about her now, a NASCAR pit crew member.
"Especially, you know, a little black girl like myself at that time. [I] definitely was like, I'm never getting into NASCAR. It wasn't even a thought in my mind," she said.
That was until recruiters from NASCAR's Drive for Diversity program showed up on her college campus in 2016 and introduced her to the sport. Her skills on the court were an easy fit for the fast-paced needs in a NASCAR pit crew.
"Brehanna was one of those who embraced it, came through the program, excelled," said Max Siegel, the manager of NASCAR's Drive for Diversity program.
After months of training, in 2017, Daniels became the first Black woman, over-the-wall tire changer in NASCAR's history. By the end of the year, Daniels would make history again, as part of the first female duo in a NASCAR pit crew.
"I could not be more proud of what she's accomplished both as an athlete, but she's been amazing with her brand and social media and creating awareness and really getting people excited about the fact that if she can do it, there are other people that can do it," Siegel told ABC News.
That success is what Siegel said he wants for all his recruits who come through the Drive for Diversity program. For the last twelve years, Siegel and his team have worked to recruit, train and support minorities like Daniels to increase diversity in all areas of NASCAR.
Click here to read more.
SOURCE: ABC News, Faith Abubey and Erica Y King