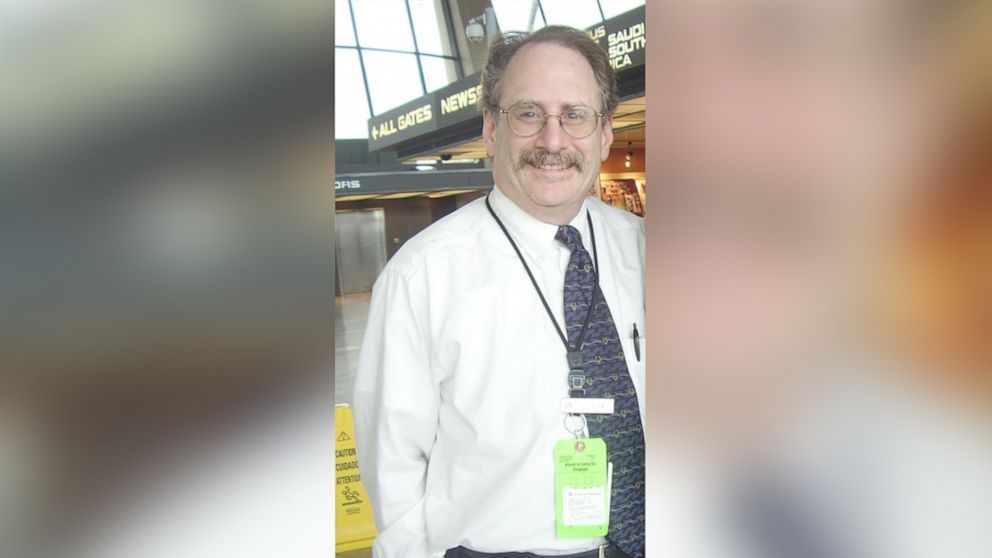 Vaughn Allex will never forget the faces of two of the 9/11 hijackers. He looked them in the eye that morning and asked who packed their luggage.
Allex was an American Airlines ticket agent at Dulles International Airport on Sept. 11, 2001 when two men ran into the terminal — appearing lost — and approached his counter.
Brothers Salem and Nawaf Al-Hazmi arrived late that day, but with two full-fare, first-class passengers standing in front of him, instead of rebooking them, Allex ensured they made flight 77.
Allex has lived with that decision for the last 20 years.
"The check-in was odd. The two that I checked in, two brothers, one was kind of gruff and the other one was standing a couple of paces behind him. And this sounds odd, but this is what caught my attention. He was almost dancing, he was moving from foot to foot and grinning and looking around, and my thought was, here's somebody that's never been on an airplane and boy is this guy excited," Allex recently recalled in an interview at Dulles airport in Virginia.
"And I kind of watched him for a couple of minutes as we went through the whole check. And he was totally unresponsive as far as whatever we asked him to read, to look verbally. He just smiled and danced and was oblivious to what was going on," he continued. "That's the image I have, is the two of them standing there and the one just dancing, it was the oddest thing."
When the pair couldn't answer basic security check-in questions, Allex marked their tickets for additional security.
There's more Allex has had to live with — 24 hours before Allex checked-in the brothers, his longtime co-worker and close friend MJ Booth asked for advice on a trip to Las Vegas. She considered flying to Chicago or Dallas to connect to Las Vegas, but Allex encouraged her to take flight 77 instead and connect through Los Angeles.
"I said, first of all, it's a better flight. It's a transcontinental flight. You get a meal and a movie and it's relaxing." Allex recalls. "She said that sounded good, but that she'd never written a ticket that way and we were just transitioning to electronic tickets. Could I help her? So I wrote her ticket from Dulles to Los Angeles with a connecting flight back to Las Vegas. And then the following day, I saw that she had gotten on the flight on the ticket I'd written."
Allex left Dulles on Sept. 11 grieving, but had no idea it was about to get so much worse.
Click here to read more.
SOURCE: ABC News, Sam Sweeney and Gio Benitez