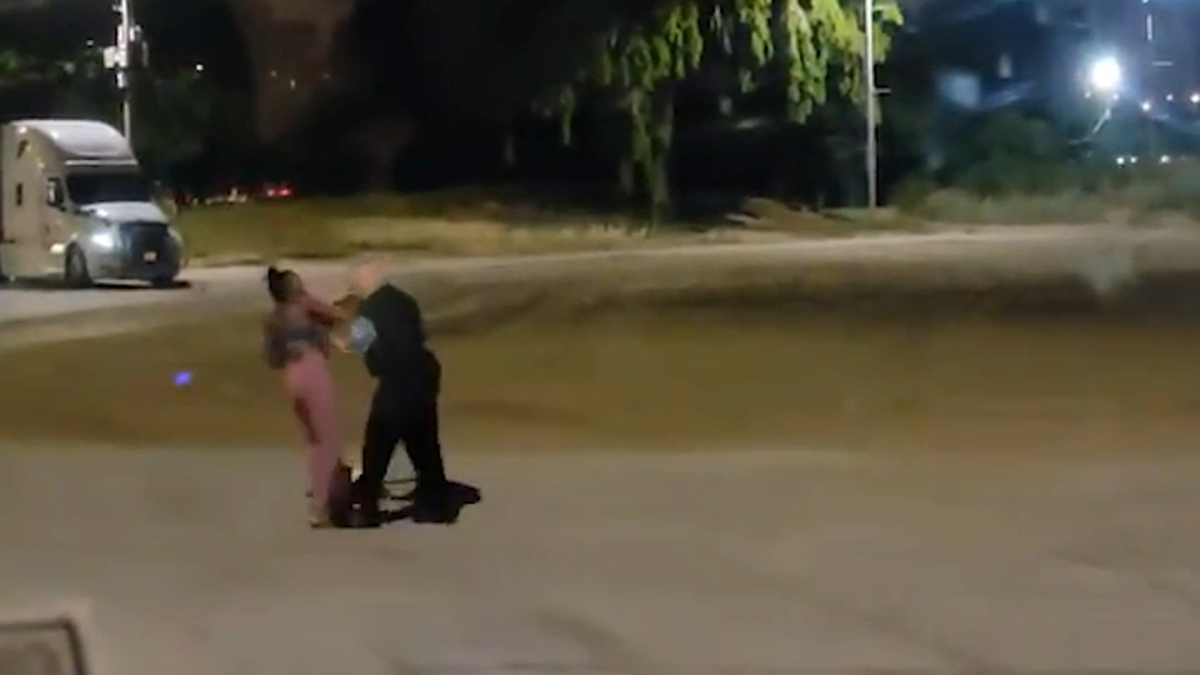 Lawyers for a Black woman who could be seen in a video being restrained by a white Chicago Police officer as she walked her dog at North Avenue Beach called the physical altercation "an obvious case of racial profiling."
The Civilian Office of Police Accountability, which probes allegations of misconduct by police, on Sunday opened an investigation into the incident captured on a viral video, which has been viewed more than 750,000 times across several social media platforms.
Nikkita Brown was near the lakefront with her dog Saturday around 12:12 a.m. when a Chicago Police officer approached her for being in the area after the park was already closed, according to a news release from the law office of Saulter Law P.C., the firm representing Brown.
Brown told the officer that she and her dog were leaving the park, the law firm's statement said.
In the video, Brown and her dog appear to be walking away from the officer as he follows closely. At one point, Brown turns around with a phone in hand and stops.
Moments later, the officer appears to reach for Brown's phone and then grabs her. Brown can be heard yelling, "Let go!" as she struggled to break free.
Attorneys accused the officer of "violently" attacking Brown "for absolutely no reason."
Click here to read more.
SOURCE: NBC Chicago