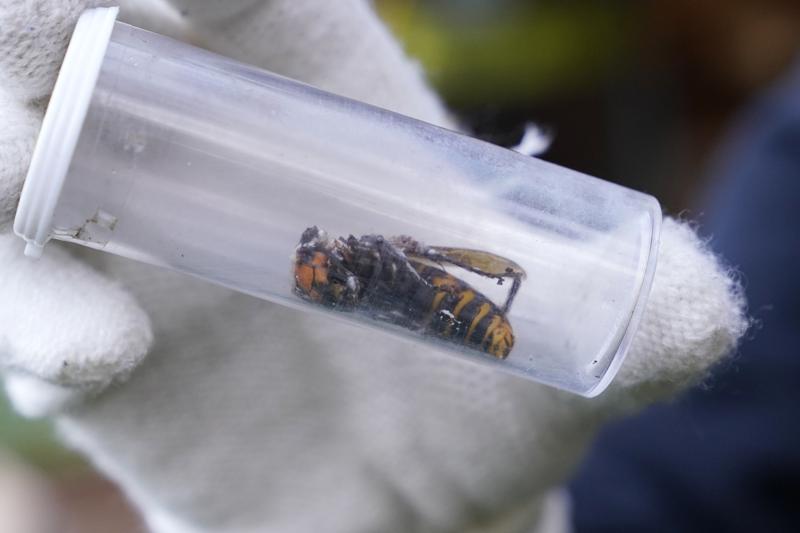 For the second time this year, a "murder hornet" has been spotted in Washington state, officials said Thursday.
But it's the first confirmed report of a live Asian giant hornet in the state in 2021, the Washington State Department of Agriculture said. The sighting in Whatcom County was reported Wednesday.
Earlier this summer, a dead insect was found north of Seattle.
The Asian giant hornet, first spotted in the U.S. in 2019, preys on insects, including honeybees — a small group can destroy a honeybee hive in hours, officials say — but this hornet was attacking paper wasp nests.
The hornet was east of Blaine, about 2 miles from where state officials destroyed a nest in October. That nest, which was in a tree rather than the more common location in the ground, was the first giant hornet nest discovered in the U.S.
Click here to read more.
SOURCE: NBC News, Phil Helsel