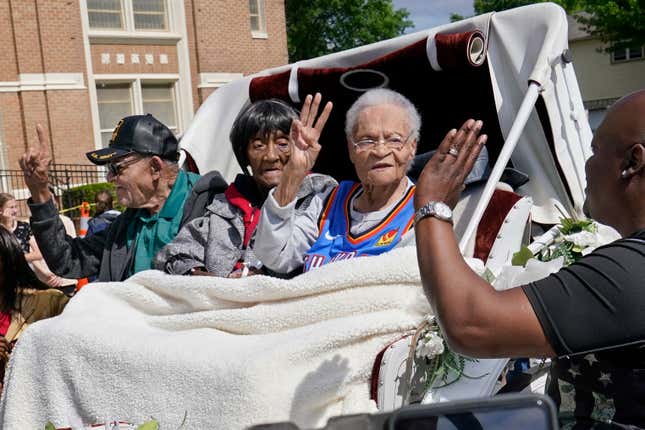 Two African American survivors of a century-old massacre in the United States were in Ghana Sunday with their grandchildren at the start of a visit to connect with their "motherland."
Viola Fletcher, 107, known as 'Mother Fletcher', and her brother Hughes Van Ellis, 100, known as 'Uncle Red', are from the district of Greenwood in the Oklahoma city of Tulsa that was devastated in 1921 by a mob of armed white people.
Up to 300 African Americans were killed in the attack on the area nicknamed "Black Wall Street" and some 10,000 left homeless when the district was set ablaze, leaving a vibrant economy in ruins.
Fletcher and Ellis were accompanied by their grandchildren on a week-long trip to the West African nation, as part of a government campaign to attract people of African heritage abroad 'back home'.
The siblings landed in Ghana's capital of Accra on Saturday with beaming smiles, waving from their wheelchairs to airport onlookers cheering 'welcome home'.
Click here to read more.
SOURCE: AFP, FRANCE24