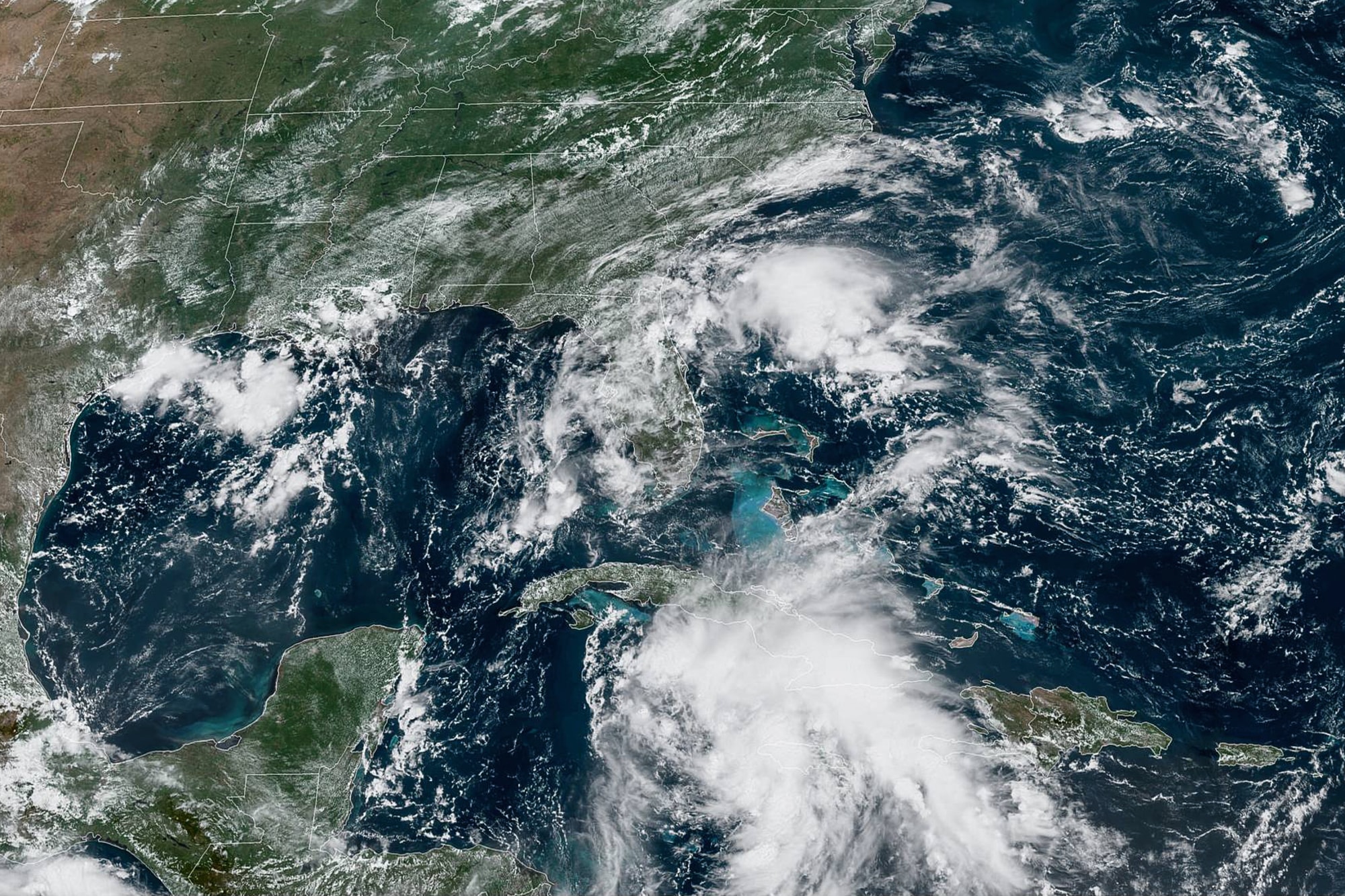 A tropical depression churning in the Caribbean Sea is forecast to intensify into a hurricane before making landfall along the Gulf Coast late Sunday or early Monday.
Tropical Depression Nine is expected to become a tropical storm by Friday morning, and a hurricane by Saturday morning once in the warm waters of the Gulf of Mexico, the National Hurricane Center said Thursday morning. The storm is forecast to continue strengthening as it crosses the Gulf of Mexico and "could be near major hurricane strength" when it reaches the northern Gulf Coast, the center said.
Thursday morning, the storm system was about 115 miles south-southwest of Negril, Jamaica, and moving northwest at 13 mph. It had maximum sustained winds of 35 mph.
Meteorologists are warning that there is a high likelihood it will rapidly intensify as it approaches land, nearing major hurricane strength — Category 3 or higher — at landfall which is forecast to occur Sunday night or early Monday.
Before reaching the Gulf Coast, Tropical Depression Nine is forecast to bring storm surges of 2 to 4 feet, and rainfall amounts up to 10 to 15 inches across portions of western Cuba, the Cayman Islands and the Yucatan Peninsula.
Click here to read more.
SOURCE: NBC News, Kathryn Prociv