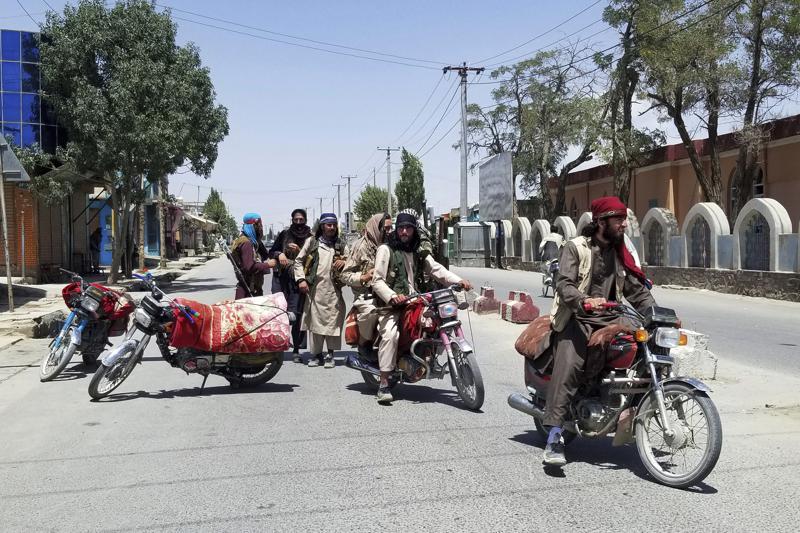 The Taliban captured two major Afghan cities Friday, according to the militant group and local officials, as vital hubs across the country collapsed and the United States rushed to evacuate its citizens.
The seizure of Kandahar in the south and Herat in the west mark the biggest prizes yet for the Taliban, who have taken a series of provincial capitals in a major blitz as U.S. troops pull out after two decades of war.
A Taliban spokesman told NBC News the group's fighters had taken both cities, capitals of their respective provinces by the same name.
Gul Ahmad Kamin, a member of parliament from Kandahar, confirmed early Friday that the city had fallen.
In Herat, local member of parliament Masood Karokhai said the Taliban had taken control of the city after launching an offensive from various locations. He said the region's airport and military base outside the city were still controlled by government forces.
The capture of Afghanistan's second- and third-largest cities carried symbolic as well as strategic importance. Kandahar is the birthplace of the Taliban's so-called Islamic emirate, while the insurgents also detained veteran militia commander Mohammad Ismail Khan, known as "the Lion of Herat."
Khan has been a force to be reckoned with for decades in Afghanistan. One of the country's most prominent warlords, he fought the occupying forces of the former Soviet Union in the 1980s and later took up arms against the Taliban regime as part of a U.S.-backed alliance that helped topple it in 2001.
Click here to read more.
SOURCE: NBC News, Ahmed Mengli, Mushtaq Yusufzai, Chantal Da Silva and Saphora Smith