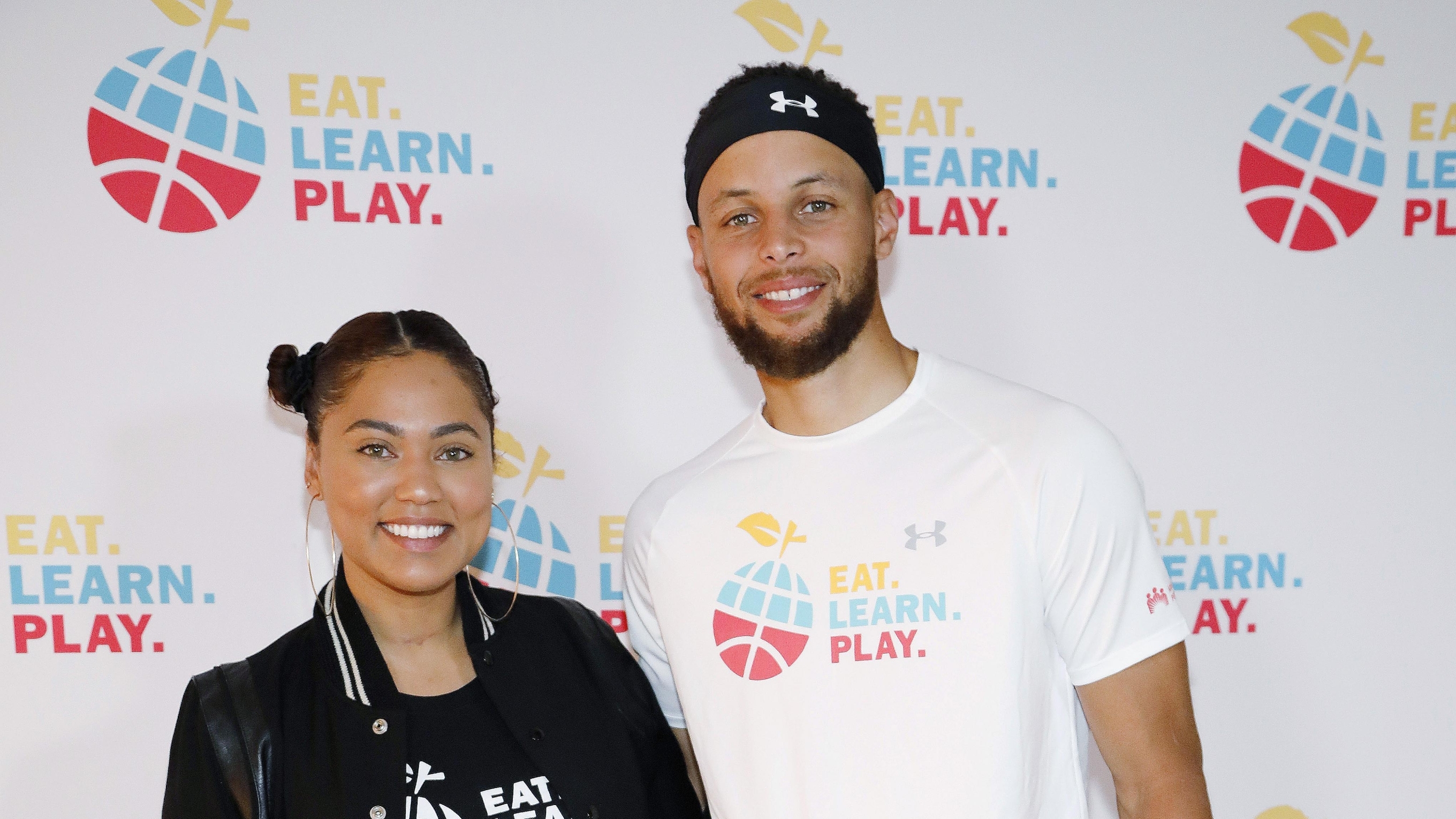 Stephen Curry is helping women's sports make strides toward equity.
On Thursday, the 33-year-old NBA player announced that he and his wife, Ayesha Curry, are establishing the Curry Family Women's Athletics Initiative at his alma mater, Davidson College, in North Carolina. The Golden State Warriors star said the initiative will be "aimed at helping close the inequity gap in women's sports," as the couple donates to the school and encourages others to do the same.
"Davidson College is where it all started for me, and it no doubt prepared me for leadership and service. I'm forever grateful for the unwavering support from the entire Davidson community," the father of three said in a video on social media.
"The reason I am who I am today is also because of strong, powerful women that have poured into my life all these years," he continued, noting the initiative "hits home" because of his daughters, Riley, 9, and 6-year-old Ryan. Stephen and Ayesha are also parents to 3-year-old son Canon.
"Now as the father of two girls, I want them to grow up without any boundaries on their futures," the athlete said.
The Davidson alum went on to discuss the impact of Title IX, established in 1972 to ensure equal opportunities to females as their male counterparts. In his video message, Curry emphasized that there's still "a long way to go " toward equity.
Stephen and Ayesha's scholarship endowment will be focused on elevating the 10 women's programs and over 200 female student-athletes at Davidson. "By granting access to additional resources and creating more opportunities for women, we hope to uplift, empower, and foster an unbiased society that leads to a better world," he concluded.
Click here to read more.
SOURCE: PEOPLE, Vanessa Etienne