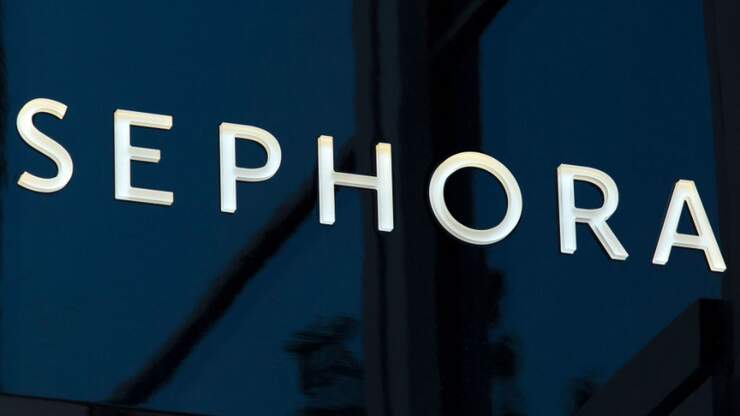 Today, Sephora unveiled its first-ever Black-owned brands campaign to further recognize and celebrate the contributions that Black culture and Black innovators have made to the beauty industry, including the excellent array of products, available for all beauty consumers. The campaign follows the launch earlier this month of a short statement film called "Black Beauty is Beauty" and highlights Black-owned brands and founders, including PATTERN by Tracee Ellis Ross, Briogeo, adwoa beauty, BREAD BEAUTY SUPPLY, Fenty Beauty, Forvr Mood, PAT McGRATH LABS, LYS Beauty, Danessa Myricks Beauty and Fashion Fair.
"Many of the tools, techniques, iconic looks and trends in beauty exist because of the Black community, driven by Black beauty needs and innovation," said Priya Venkatesh, Senior Vice President of Merchandising, at Sephora. "However, these contributions have historically been underrecognized or for most, unknown. At Sephora, we want to help move the conversation forward, bringing awareness and education surrounding the impact of Black beauty in our daily lives. This campaign spotlights our Black-owned brands, championing the excellence and efficacy of their innovative products, for all Sephora beauty shoppers. Through this campaign, we aim to make beauty a more welcoming, supportive, and collaborative space, for all."
In addition to the campaign, Sephora also unveiled the following initiatives to support its ongoing DE&I commitments:
Sephora Favorites Kit: Sephora will launch a first-ever Sephora Black-Owned Brands Favorites Kit, with proceeds going to the 15 Percent Pledge. Participating brands include, adwoa beauty, BREAD BEAUTY SUPPLY, Briogeo, Fenty Beauty, Fenty Skin, PAT McGRATH LABS and Shani Darden Skin Care.
Sephora Accelerate 2022: As of today, applications are open for Sephora Accelerate 2022. This program creates a foundation, network, and ecosystem for brands to launch and thrive, and will continue to focus on BIPOC-founded and owned brands as part of Sephora's commitment to increasing BIPOC representation in its assortment. The program will continue to offer a robust curriculum to Accelerate members, which includes mentorship, merchandising support, potential funding, and investor connections with the goal of providing founders support for their launch and long-term growth at Sephora.
Click here to read more.
SOURCE: Business Wire