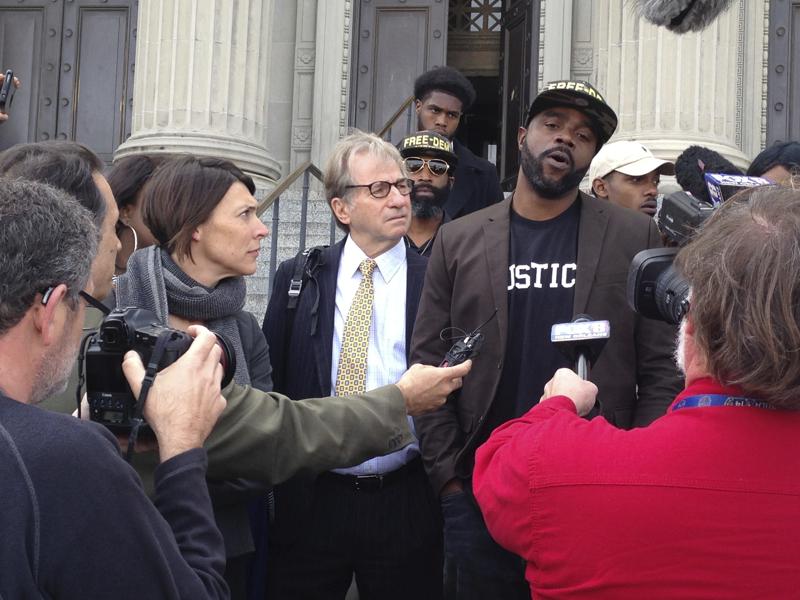 Orleans Parish District Attorney Jason Williams agreed Monday to settle a wrongful conviction lawsuit filed by a freed Angola lifer for $2 million, the latest step toward wrapping up lingering misconduct claims from earlier administrations.
The DA's Office said it will pay former state prisoner Robert Jones in annual installments of $342,000 until 2026. Meanwhile, it has agreed to new policies for turning over evidence to defendants ahead of trial.
Jones, now 48, waged a 23-year battle from prison to overturn his convictions in a string of crimes in the French Quarter. He was released in 2015, prosecutors dropped their bid to retry him in 2017 and he filed a lawsuit against the office in 2018.
"I welcome this measure of justice after so many years," Jones said in a brief statement.
The settlement pact comes weeks after Williams' office agreed to resolve remaining claims in a lawsuit from crime victims and witnesses over fake subpoenas and material witness warrants used under former District Attorney Leon Cannizzaro. Williams' office hasn't disclosed that settlement's terms.
In Jones' case, the payout and policy change constitute another remarkable turn of fortune for a man once condemned to live out the rest of his days in prison.
Prosecutors convicted Jones at trial of a kidnapping, rape and other crimes committed in the French Quarter in 1992. On the same day he was to be sentenced to life for those crimes, he pleaded guilty to a robbery and to manslaughter in the killing of a British tourist. Jones said he was young, scared and despondent from losing the earlier trial.
Click here to read more.
SOURCE: NOLA.com, Matt Sledge