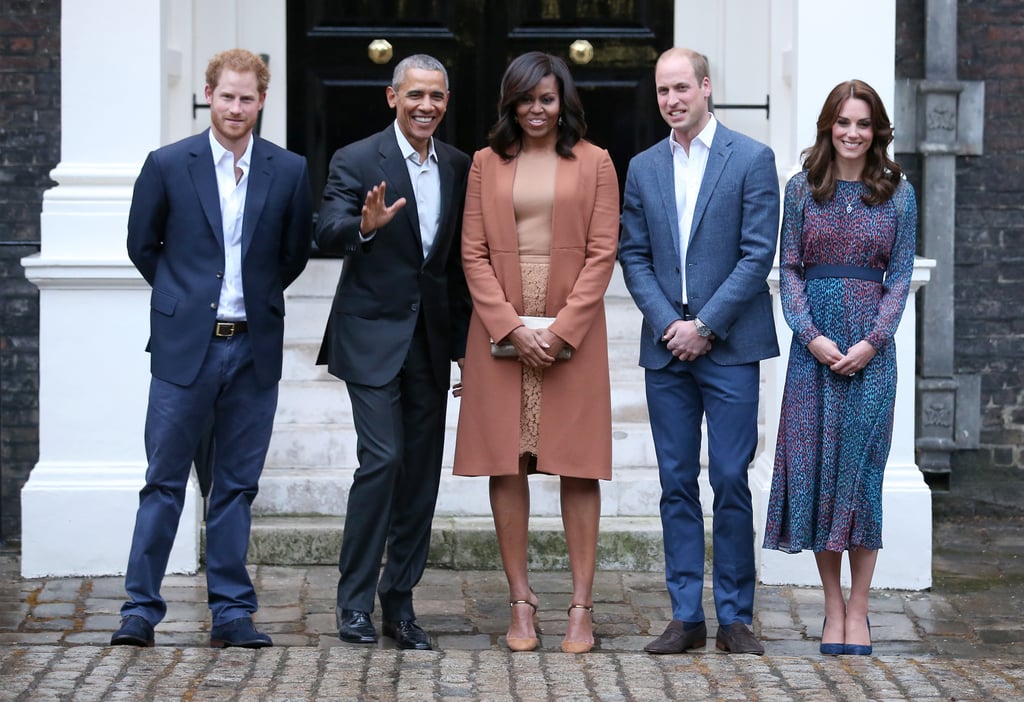 The Obamas didn't invite Prince Harry and Meghan Markle to Barack's 60th birthday party because 'they will go towards William' amid the family's rift, Prince Harry's biographer has claimed.
The Duke and Duchess of Sussex did not attend the lavish do thrown by the former US president at his seven-bedroom £8million holiday home in Martha's Vineyard on Saturday. It included John Legend and Chrissy Teigen, Meghan's friend CBS This Morning host Gayle King, George Clooney and Jay-Z and Beyoncé.
And according to royal expert and author Angela Levin, who wrote Harry: Biography of a Prince, it is thought that Barack and Michelle, 57, wanted to take a 'step back' from the couple out of respect for the Queen.
'I'm sure that if they say we can only deal with one brother and his wife — you cannot have both because they are so far apart now — they will go towards William,' said Angela, speaking to The Sun. 'The Obamas clearly always regarded Harry highly, but I am sure they can see through Meghan.
They may stay around, but they won't be as pally as they once were.'
The royal expert went on to say that the Duchess of Sussex 'desperately wanted' to be among those in attendance.
'I am told that despite claiming she was unable to attend, Meghan desperately wanted to be the special guest at the Obama's amazing party,' she said. 'But the fact is, Harry and Meghan were never even on the original list.'
The Obamas first met Her Majesty back in 2009 at the G20 summit, and in 2011 the monarch hosted them on a three-day State visit.
When the Duke of Edinburgh passed away in April, aged 99, Obama posted a glowing tribute on Twitter, writing: 'Through his extraordinary example, His Royal Highness Prince Philip proved that true partnership has room for both ambition and selflessness – all in service of something greater.'
His wife also tweeted: 'Our thoughts are with Her Majesty the Queen, the Royal family, and the British people.'
Click here to read more.
SOURCE: Daily Mail, Chloe Morgan