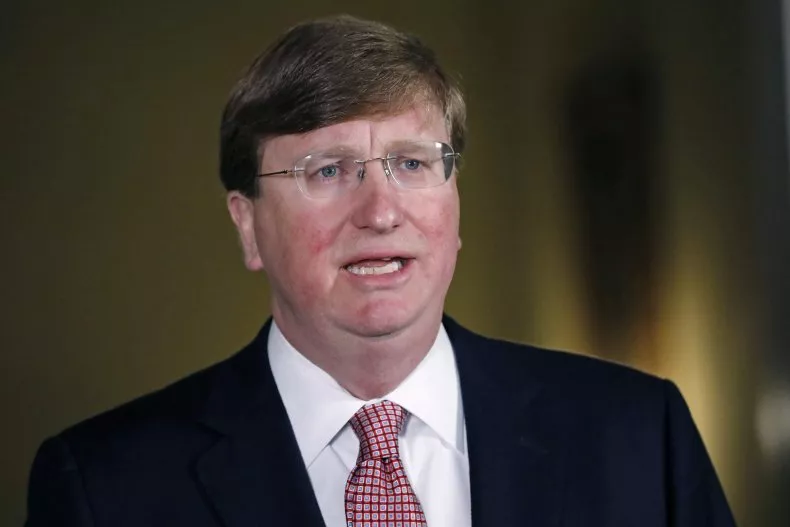 Mississippi Gov. Tate Reeves said Thursday that he believes religion may be driving his state's response to the COVID-19 pandemic.
"I'm often asked by some of my friends on the other side of the aisle about COVID … and why does it seem like folks in Mississippi and maybe in the Mid-South are a little less scared, shall we say," Reeves, a Republican, said at a Thursday fundraiser, according to the Daily Memphian.
"When you believe in eternal life — when you believe that living on this earth is but a blip on the screen, then you don't have to be so scared of things," he said.
The governor added that "God also tells us to take necessary precautions."
"And we all have opportunities and abilities to do that and we should all do that. I encourage everyone to do so. But the reality is that working together, we can get beyond this. We can move forward. We can move on," Reeves said.
On Tuesday, Mississippi saw its highest daily number of COVID-19 deaths since January at 111, the Sun Herald reported.
That day, the Clarion Ledger reported that since the school year began in Mississippi, nearly 12,000 students had tested positive for COVID, and more than 30,000 teachers, students and staff were quarantined after potentially being exposed to the virus.
Click here to read more.
SOURCE: Newsweek, Xander Landen