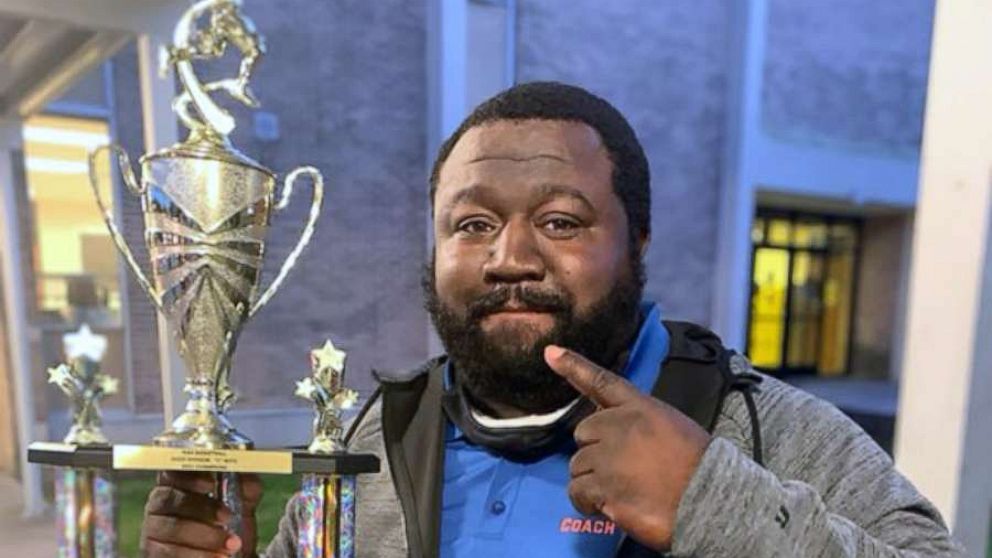 Demarcus Dunn, a police lieutenant and community mentor in Baker, Louisiana, died of COVID-19 one day before his wedding.
Lt. Dunn, 36, succumbed to the virus on Aug. 13, leaving behind three children ages 1, 5 and 13, said Baker Police Chief Carl Dunn, who is also a cousin of Lt. Dunn.
Lt. Dunn and his fiancee were initially set to get married in July 2020 but postponed the ceremony to Aug. 14 due to the pandemic, Carl Dunn told ABC News.
"She's lost without him," Carl Dunn said.
Lt. Dunn was an Air Force veteran who spent his free time coaching and mentoring local children, the chief said. For Lt. Dunn, it was personal — his father was killed when he was a child and all of his positive male role models were coaches, so he felt a responsibility to give back, the chief said.
"He just wanted to always be in these children's lives and be a positive impact," Carl Dunn said. "His fiancee, she really understood that that's where his heart was and that's what kept him satisfied — giving back."
On July 29, Lt. Dunn told the chief he tested positive for COVID-19.
Click here to read more.
SOURCE: ABC News, Emily Shapiro