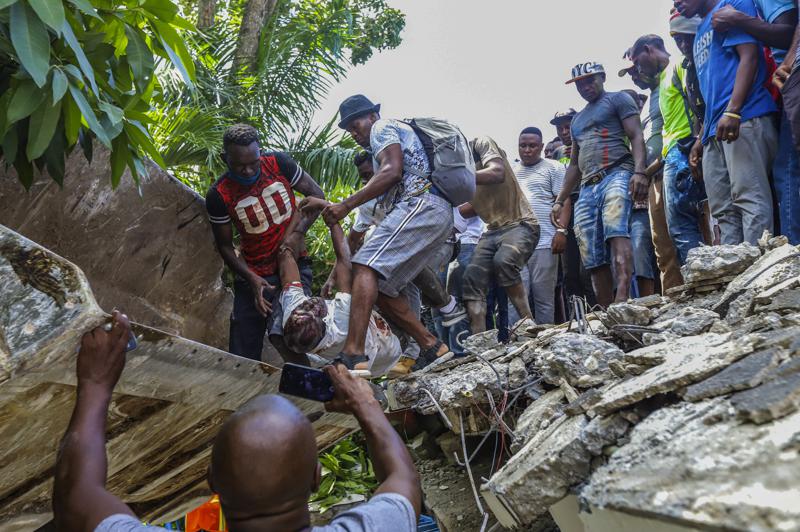 One of Haiti's most famous sons was speaking out after a mammoth earthquake struck the Caribbean nation on Saturday morning, bringing more devastation to a country and region still reeling from previous earthquakes and political instability.
Wyclef Jean, the musician and one-time candidate to be president of Haiti, took to his Instagram account and delivered a somber plea for people to help his homeland, where at least 227 people were killed, according to the country's civil protection agency.
This is the country's third earthquake in recent years, including the 7.0 magnitude earthquake of 2010 that killed more than 100,000 people. Saturday's earthquake was a 7.2 magnitude, even stronger than the one in 2010.
"Today, once again, sad to report, Haiti's hit with another earthquake," Wyclef's voice can be heard saying as footage of the earthquake is shown. "I encourage everybody — everybody and everybody — please do your part so we can help the country."
Wyclef also addressed the role that he said climate change played in earthquakes happening.
Click here to read more.
SOURCE: NewsOne