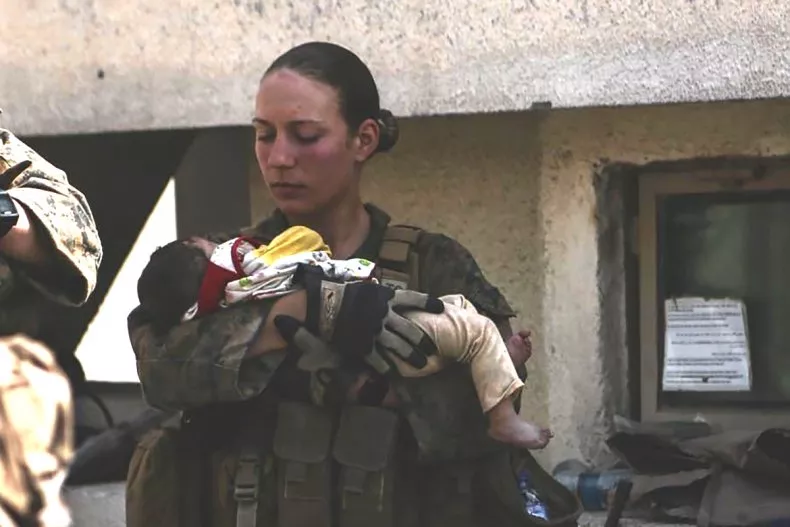 A GoFundMe page set up to cover the costs of a funeral for a female Marine killed in last week's deadly attack at Kabul airport has raised more than $140,000 in a day.
An Islamic State suicide bomber detonated explosives at Hamid Karzai International Airport on Thursday, killing 169 Afghans and 13 U.S. service members, including 23-year-old Sgt Nicole Gee.
Gee, of Sacramento, California, was a maintenance technician with the 24th Marine Expeditionary Unit from Camp Lejeune in North Carolina and had been assisting in evacuating people out of the Afghan capital after the Taliban's takeover of Afghanistan.
Her sister Misty Fuoco set up a fundraiser on GoFundMe on Sunday, and it had collected more than $140,000 in donations as of early Monday.
"I can confidently speak for everyone who knew and loved my sister, Nicole Gee, that she was such a bright light to everyone she touched," Fuoco wrote on the page.
"I've always said she is the absolute light of my life and I would do anything for her, she was my first best friend, my partner in this crazy life, my absolute hero. There are no words that will express how much she will be missed."
Click here to read more.
SOURCE: Newsweek, Khaleda Rahman