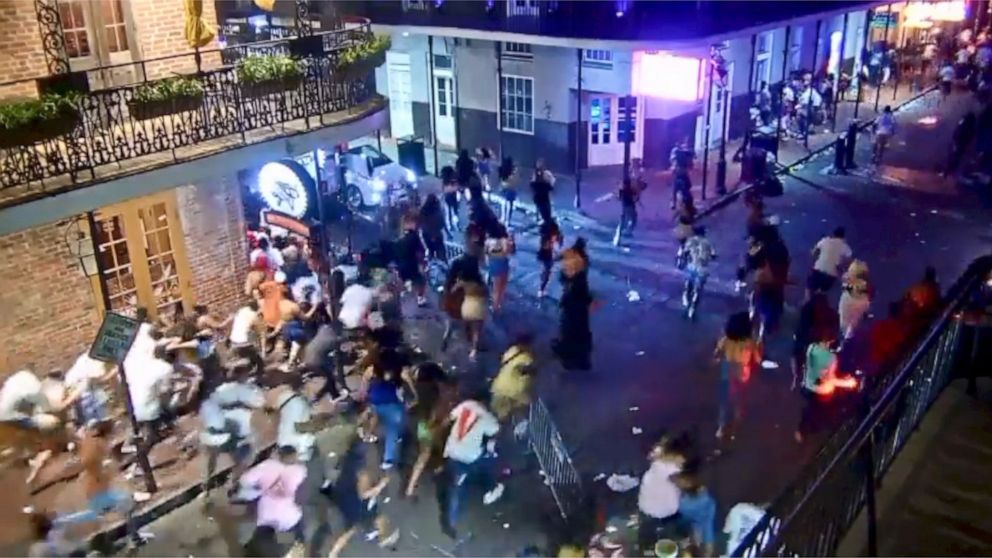 A barrage of gunfire erupted in the heart of New Orleans' French Quarter early Sunday leaving at least five people wounded and a panicked crowd running for cover.
The shooting broke out about 3 a.m. on Bourbon Street at Orleans Avenue, about two blocks from Jackson Square and around the corner from the famed Preservation Hall, according to police.
The New Orleans Police Department said one person was detained and was being questioned about the shooting, but released no further details.
"The investigation remains active and ongoing," police said in a statement on Twitter.
An EarthCam video camera mounted on Cat's Meow Karaoke Bar, which normally provides a live feed of the party scene on Bourbon Street, captured the sound of multiple gunshots followed by chaos with panicked people running for cover in all directions. Several people narrowly avoided being hit by cars crossing Bourbon Street.
New Orleans Mayor LaToya Cantrell and Superintendent Shaun Ferguson of the New Orleans Police Department both went to the scene of the shooting but did not make any public comments.
Click here to read more.
SOURCE: ABC News, Bill Hutchinson