Critics are slamming former President Barack Obama and his birthday bash last weekend after Martha's Vineyard reported an increase in coronavirus cases.
Critics are using hashtags such as "#superspreader" and "#ObamaVariant" after the Daily Mail reported that at least 74 people have tested positive for the virus since Obama's elite party last Saturday, which is more than any week since April.
A health official for the Martha's Vineyard town of Tisbury, however, said that officials are not aware of the cases being connected to the party.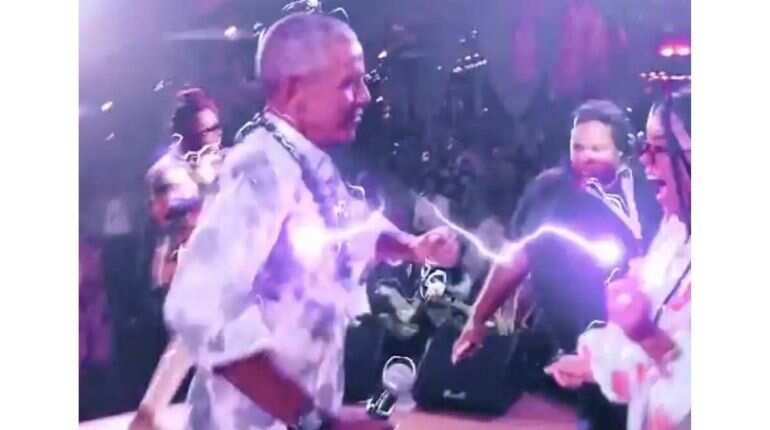 "At this time we're not aware of any cases connected to the Obama party," Tisbury health agent and boards of health spokesperson Maura Valley told the Daily Mail. "It's a little too early and the only way we're going to know is through comprehensive contact tracing."
"This is the busiest time on the island," Martha's Vineyard Hospital spokeswoman Marissa Lefebvre told the Boston Herald. "It's impossible for us to know at this point" if the infections are linked to the Obama party.
Obama held his 60th birthday party last Saturday on his nearly 30-acre property in Massachusetts, which he and former first lady Michelle Obama purchased in 2019 for $11.75 million.
Click here to read more.
Source: Vineyard Gazette, Noah Asimow
---
Erykah Badu apologizes to the Obamas for being a 'terrible guest' at Martha's Vineyard party
Erykah Badu is singing the blues after unintentionally sparking Obama drama on social media.
The soulful Grammy Award winner took to Twitter seeking the former first family's forgiveness for being a "terrible guest" by posting pictures and videos of Barack Obama's massive 60th birthday party in Martha's Vineyard on Aug. 7.
"Mr. And Mrs. Obama, Please forgive me 4 being the 'terrible guest' at such a sacred event for your family," Badu, 50, real name Erica Wright, tweeted Thursday.
The "Window Seat" singer's unauthorized social media posts showed the birthday boy with wife Michelle, 57, dancing mask-free among the hundreds of attendees at the luau-themed function.
The images have since been removed from Badu's social platforms.
Click here to read more.
Source: Fox News, By Asia Grace