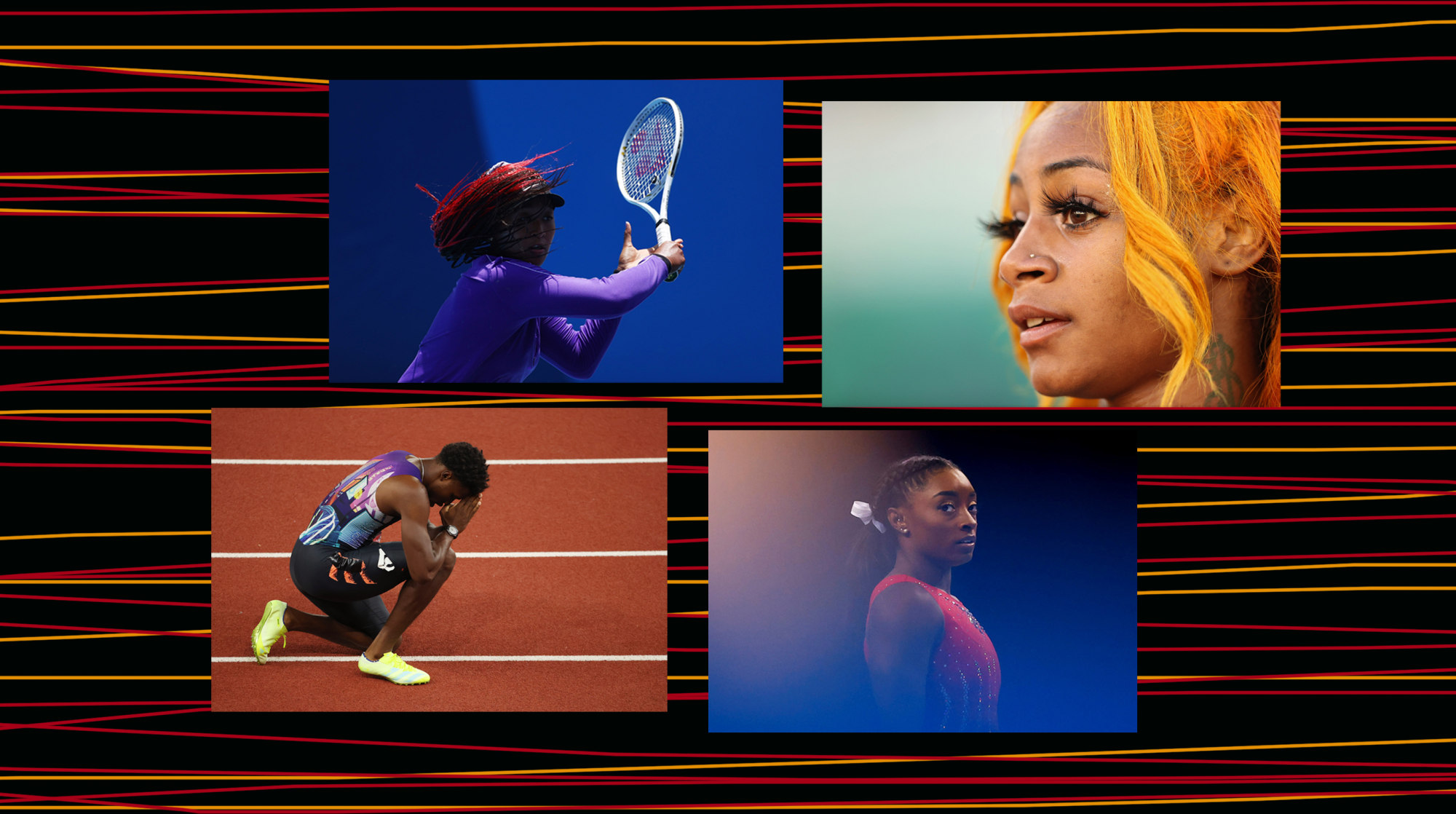 Raven Saunders was riding high after the 2016 Rio Olympics. She placed fifth in the women's shot put, and upon her return, her hometown, Charleston, South Carolina, held a parade celebrating "Raven Saunders Day" in her honor.
She returned to the University of Mississippi for her senior year, feeling unstoppable, but the high was short-lived. She faced a series of post-Olympics setbacks during the 2017 collegiate season, and placed 10th at the Athletics World Championships that year.
"In 2018, I had my breakdown," Saunders said, adding that navigating life as a Black, queer woman only added to the stress. She entered a period of depression, and suicide ideation.
"I would base my self worth and how good I was as a person on how I was doing in track," she said. "When I ended up not having a good World Championship meet, it sent me further into that hole. I knew I was drained, but I still tried to push through. But it wasn't for me; it was for a lot of people I felt like I owed."
Saunders, now 25, is part of a generation of elite Black athletes who have taken their mental health into their own hands and spoken openly about their struggles. Tennis star Naomi Osaka, 23, stepped away from the French Open and Wimbledon this year for the sake of her mental health. Superstar gymnast Simone Biles, 24, opened up about seeing a psychologist and taking anxiety medication. Olympic sprinter Noah Lyles, 24, has been a vocal advocate of mental health care, sharing on Twitter that he takes anti-depressants and sees both a sports and a personal therapist. Olympic gold medal-winning swimmer Simone Manuel, 24, spoke openly about taking a break after being diagnosed with overtraining syndrome this year, as she suffered from depression, anxiety, insomnia and loss of appetite.
Such mental health issues aren't uncommon among Black athletes. But the willingness to speak so openly about the struggles and publicly advocate for better care is fairly new in the professional sports world, experts say.
Osaka's decision to prioritize her mental health spurred criticism from spectators and even tennis legend Billie Jean King. The condemnation highlights just how rare Osaka's move was for a professional athlete, but it seems young Black athletes are taking control of their mental health and public image in a way never seen before. Taking necessary mental health breaks and sharing them with the world is becoming the norm in sports, and elite Black athletes are leading the charge.
Click here to read more.
SOURCE: NBC News, Char Adams