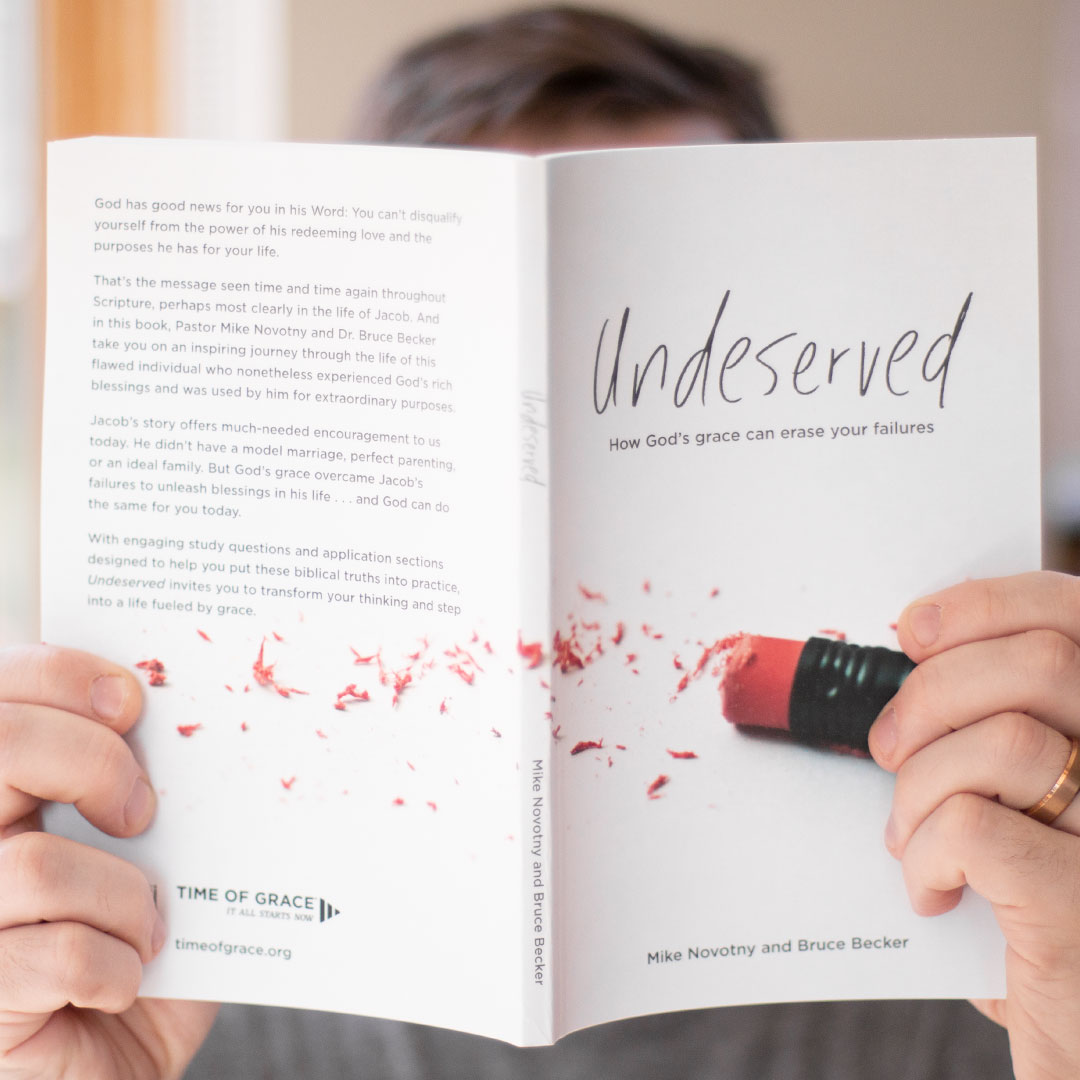 As the world becomes a darker and more perilous place, the story of Jacob should resonate with and encourage each and every one of us.
Dysfunctional families, wrecked marriages, pathetic parenting, godless children, cutthroat sibling rivalries … Sound like the latest popular series on Netflix? Well, it's not. It's the Old Testament. And the situations just described aren't just found among the godless. They were the lives of the very folks God had graciously called to be his special people (i.e., people haven't changed). Flawed families made up of flawed people living flawed lives.
But there's a great encouragement in that, too. And in Pastor Mike Novotny's study of the life of Jacob, "Undeserved, How God's Grace Can Erase Your Failures," he pulls out some great topics of conversation, such as:
** Why does God love me?
** Why does God love liars?
** Is God even here?
** How does grace change me?
** How boldly can I pray?
** Deception and Favoritism
** Jacob's seven encounters with God
Click here to read more.
SOURCE: Assist News Service, Michael Ireland