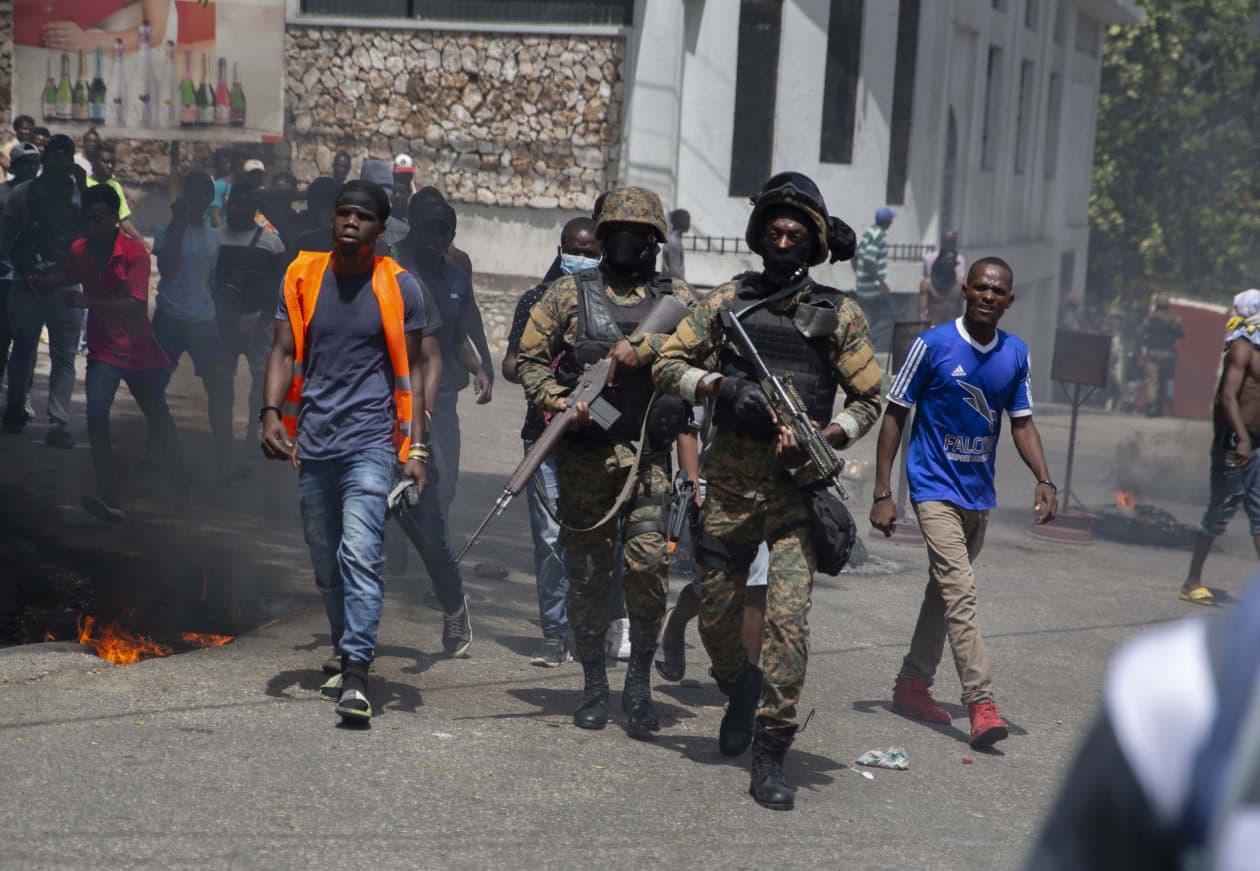 Two Haitian-Americans are among at least six people arrested in the murder of Haitian President Jovenel Moïse, reports said Thursday — as multiple suspects were snatched off the street by an angry mob before being taken into police custody.
US citizen James Solages and another unidentified Haitian-American have been nabbed in the nation-rocking assassination, Mathias Pierre, Haiti's minister of elections and inter-party relations, told outlets including the Associated Press.
In an online profile for a charity he serves as president of the board of directors, Solages is described as a "building engineer," "certified diplomatic agent" and former "chief commander of body-guards for The Canadian embassy in Haiti."
The charity is described as dedicated to promoting "the growth and development of underprivileged people" in Haiti and, particularly, the coastal town of Jacmel.
Charges against Solages and his fellow detainees were not immediately announced, and it was unclear whether Solages had a lawyer to speak on his behalf.
His charity did not immediately respond to a request for comment.
Pierre said that one of the other detainees is believed to be Haitian-American, but refused to divulge any further information about the accused.
Click here to read more.
SOURCE: New York Post, Aaron Feis