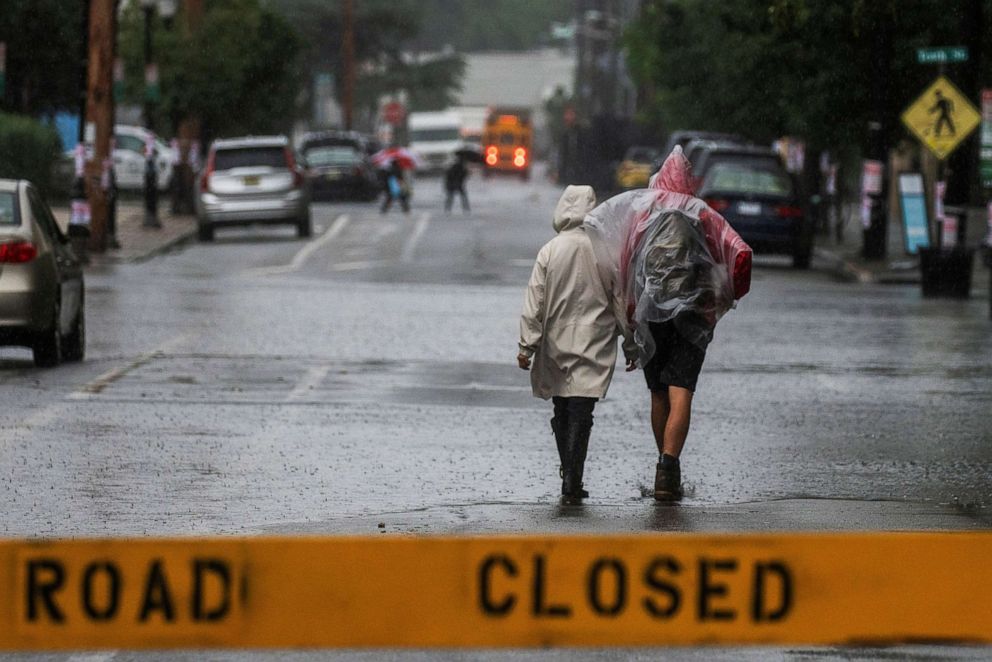 Elsa, now a post-tropical cyclone, battered the East Coast with heavy rainfall and gusty winds on Friday.
After making landfall in Florida and pummeling the southeastern United States, Elsa is moving north with the eye of the storm sweeping over the coastlines of Delaware, New Jersey and New York on Friday morning before reaching Massachusetts and Maine this afternoon, according to the latest forecast from the National Weather Service.
As of 5 p.m. ET, Elsa was moving to the northeast at 35 mph with its center located 65 miles southeast of Portland, Maine. The deadly storm was packing maximum sustained winds of 50 miles per hour, with even higher gusts.
The National Weather Service said it doesn't anticipate a significant change in Elsa's strength through Friday. The storm has weakened from the first hurricane of the 2021 Atlantic season. Elsa is expected to move offshore from the northeastern U.S. coast by Friday evening before heading to Canada's Atlantic provinces by late Friday night and Saturday. The storm is then forecast to gradually weaken over the weekend.
Flash flood watches are still in effect for Maine on Friday evening after flooding in Philadelphia, New York City and Boston during the day.
Click here to read more.
SOURCE: ABC News, Max Golembo, Daniel Peck, and Morgan Winsor