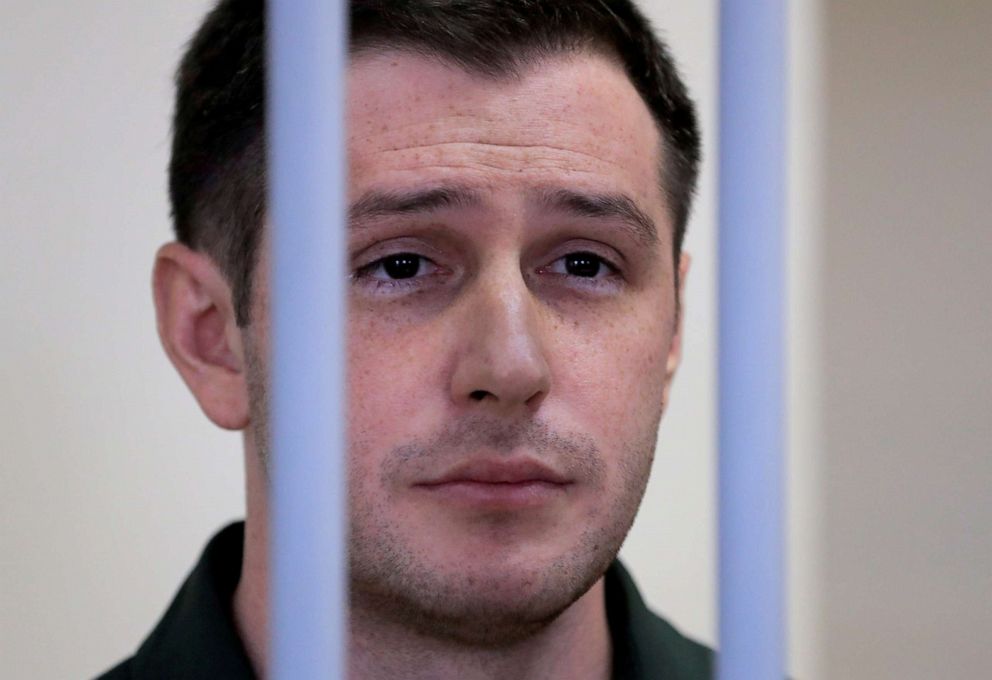 Trevor Reed, one of two American former Marines that U.S. officials say is being held hostage by Russia, has been transferred to a prison camp a few hundred miles from Moscow, according to a prison rights monitoring group.
Reed, 30, and the other ex-Marine, Paul Whelan, have spent about two years in detention in Russia imprisoned on charges their families and American officials say were fabricated by Russia in order to seize them as bargaining chips.
President Joe Biden and Russian President Vladimir Putin discussed the two Americans' detention and the possibility of a prisoner swap to free them at their summit in Switzerland last month.
Reed has now been moved to a prison camp in Mordovia, a region about 350 miles from Moscow, Alexey Melnikov, an official at Moscow's Public Monitoring Commission confirmed to ABC News on Friday. The other former Marine, Whelan, has already spent nearly a year in a camp in the same region, known for its high number of prisons.
"Trevor Reed was removed this morning from Moscow's Investigative Isolation Jail No. 5 to one of the Republic of Mordovia's camps," said Melnikov, whose commission is empowered by the Russian government to inspect prison conditions.
Melnikov said he did not know which camp in Mordovia Reed had been sent to and that it is not yet clear if it will be the same camp where Whelan is held, which is a prison used to house foreign convicts.
Reed fell into the hands of Russian police in the summer of 2019 following a drunken party in Moscow where he was visiting his girlfriend.
Click here to read more.
SOURCE: ABC News, Patrick Reevell