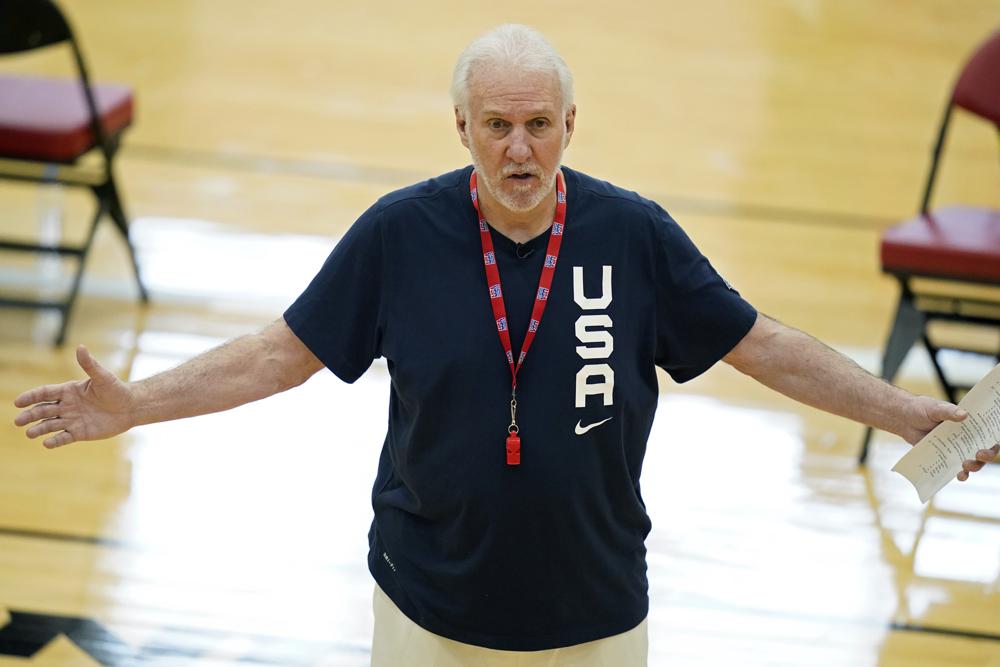 There is more trouble in paradise.
Team USA basketball players are "grumbling" about running head coach Gregg Popovich's San Antonio Spurs-style offense at the Olympic Games, according to a report from The Athletic.
Joe Vardon's report comes after Popovich's squad lost their group stage opener 83-76 to France — a team led by Rudy Gobert and Evan Fournier — on Sunday. It was the Americans' first Olympic loss in 6,176 days, since being upset by Argentina in the 2004 semifinals.
The report states "the players are frustrated, too, grumbling on their way back to the locker room about 'running the San Antonio offense' when apparently they feel like there are better ideas."
Popovich's Tokyo roster includes NBA All-Stars Bam Adebayo, Devin Booker, Kevin Durant, Draymond Green, Jrue Holiday, Zach LaVine, Damian Lillard, Khris Middleton and Jayson Tatum.
Click here to read more.
SOURCE: New York News, David Lazar