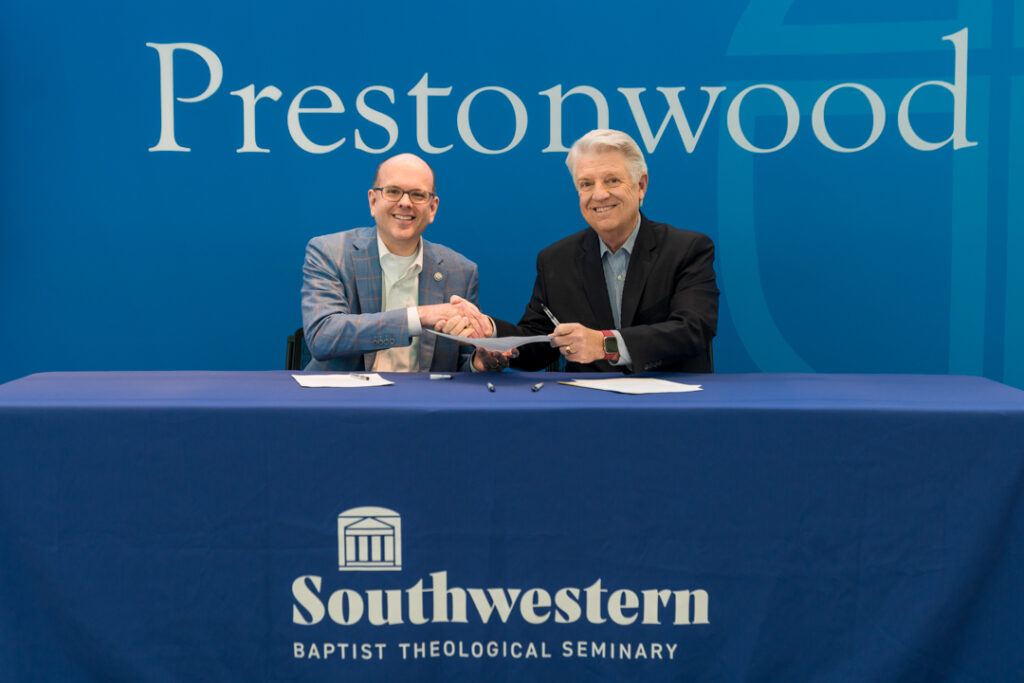 FORT WORTH, Texas (BP) – Southwestern Baptist Theological Seminary and Prestonwood Baptist Church have entered into a partnership in which academic credit can be earned through the church's internship program, President Adam W. Greenway and Pastor Jack Graham announced Thursday (July 8).
"The Southwestern-Prestonwood partnership is the epitome of our 'ministry begins now' commitment," Greenway said. "Whenever Southwestern Seminary can partner with a Southern Baptist church to facilitate the best of theological education, it's a win for our institution and it's a win for the congregation. Most of all, however, it's a win for Christ's Kingdom and advancing the Gospel. It's Southwestern's honor to help advance Prestonwood's internship program with this new partnership."
Graham echoed Greenway's enthusiasm for the partnership.
"I am more excited than ever about the future as we walk hand in hand with Southwestern Baptist Theological Seminary leaders in this new internship partnership," Graham said. "We look forward to the impact this partnership will have in our communities, our nation and the ends of the earth."
Graham, a former SBC president who has been pastor of Prestonwood in Plano, Texas, since 1989, said the internship program is driven by his passion to prepare future Christian ministers.
Click here to read more.
Source: Southwestern Baptist Theological Seminary