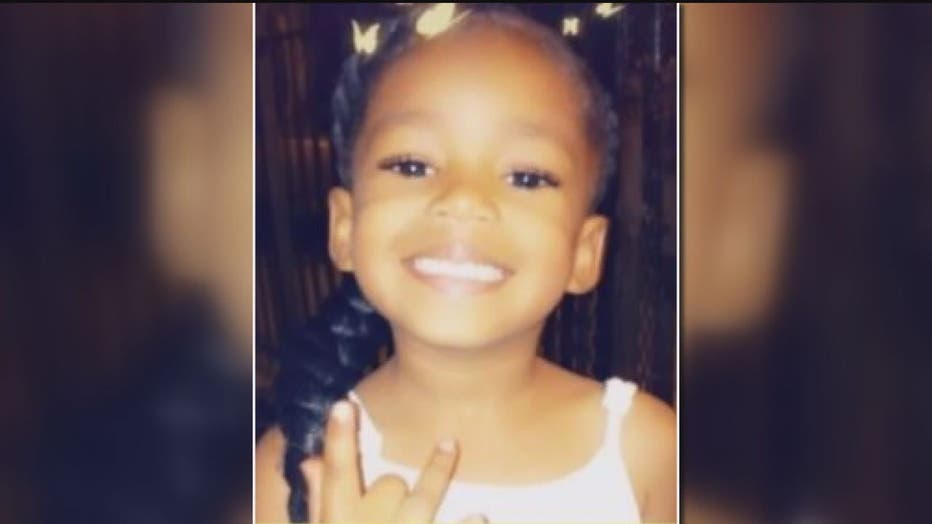 A 6-year-old girl was killed and five adults were shot Friday in what officials called a drive-by shooting in Southeast D.C. after gunfire erupted outside a liquor store and convenience store.
Officers heard shots about 11 p.m. at the corner of Martin Luther King Jr. and Malcolm X avenues SE and saw people rushing toward them, Executive Assistant Police Chief Ashan Benedict said.
The child, who officials identified as Nyiah Courtney, two women and three men were shot, police said.
Nyiah was rushed to a hospital and pronounced dead. The adults were treated for their wounds and expected to recover, police said. Their identities were not released because they are considered witnesses in the case, D.C. Police Chief Robert Contee said.
Police believe the shooter fled in a gray or silver four-door sedan and are investigating whether there were multiple gunmen. They released video Saturday of the suspect vehicle.
"We're asking… that everyone post that video far and wide," Contee said. "That car should not be able to be in the DMV area anywhere and not be noticed. Someone in the community has seen that car operating, yesterday, perhaps today, and I'm asking justice for Nyiah. Let's find that car and let's find the individuals responsible."
The Mellon Mart down the street also captured the aftermath of the shooting. Video shows how people scattered once shots were fired, and how police officers ran to the victims.
Crime scene tape blocked off Mart Liquor and other storefronts as detectives investigated.
A $60,000 reward is offered in the case and officials are urging the public to come forward with information.
"There's too much gun violence, still, perpetuated in this city and too many children are being harmed — innocent children — by gunfire," Benedict said. "Please help the police department and our detectives bring those people to justice and help bring some closure to the families."
Click here to read more.
SOURCE: NBC Washington, Sophia Barnes and Derrick Ward