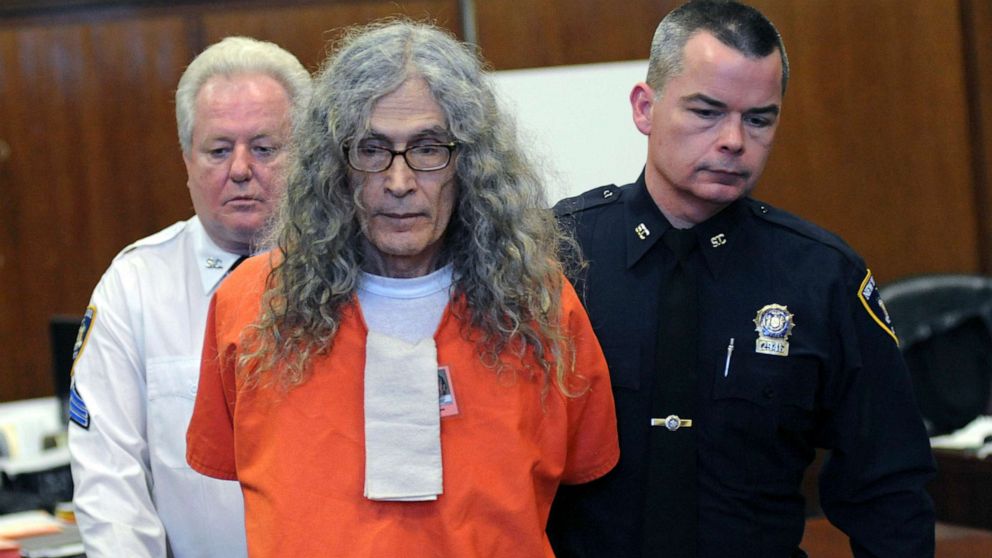 Rodney Alcala, a convicted serial killer who was on California's death row, has died, authorities said Saturday.
Alcala, 77, died of natural causes at 1:43 a.m. Saturday at a hospital in the community near Corcoran State Prison, the California Department of Corrections and Rehabilitation said in a statement.
Alcala was known as "The Dating Game" killer for his appearance as a winning contestant on the television game show in 1978.
After representing himself in Orange County court, he was sentenced to death in 2010 for the 1979 murder of 12-year-old Robin Samsoe and the murders of four other women — 18-year-old Jill Barcomb and 27-year-old Georgia Wixted, both in 1977; 32-year-old Charlotte Lamb in 1978; and 21-year-old Jill Parenteau in 1979.
He was previously sentenced to death twice for the murder of Samsoe — in 1980 and then again in 1986 — though those sentences were later overturned in appeals and he was granted new trials.
Click here to read more.
SOURCE: ABC News, Meredith Deliso