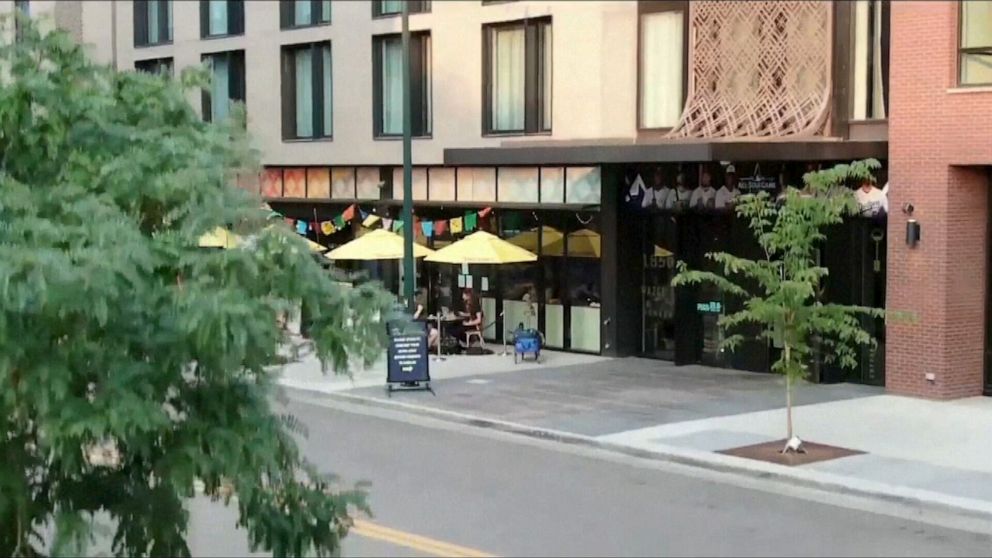 A tip from a housekeeper led police to uncover a large arsenal of weapons at a hotel in downtown Denver about a block from Coors Field, where Major League Baseball's All-Star Game is set to be played on Tuesday.
Three men and a woman were arrested and 16 long guns, body armor, hundreds of rounds of ammunition and narcotics were seized from two rooms at the Maven Hotel in downtown Denver.
The discovery initially prompted police to suspect they had thwarted a possible mass shooting plot in the works. But on Sunday morning, FBI officials in Denver said a preliminary investigation has not turned up any evidence that the episode was tied to terrorism.
"We have no reason to believe this incident was connected to terrorism or a threat directed at the All-Star Game," the FBI Denver field office said in a statement. "We are not aware of any threat to the All-Star Game events, venues, players, or the community at this time."
The FBI said it is working closely with the Denver Police Department, the lead investigative agency of the incident, to get to the bottom of why the cache of weapons ended up at the hotel.
A preliminary assessment indicated the stash of guns appears to be connected to a possible illegal transaction involving drugs and guns, according to an internal law enforcement memo obtained by ABC News.
But Denver Police Chief Paul Pazen said at a news conference Sunday afternoon that the investigation is in its early stage and that "nothing has been ruled out."
Click here to read more.
SOURCE: ABC News, Bill Hutchinson, Jeffrey Cook, and Josh Margolin