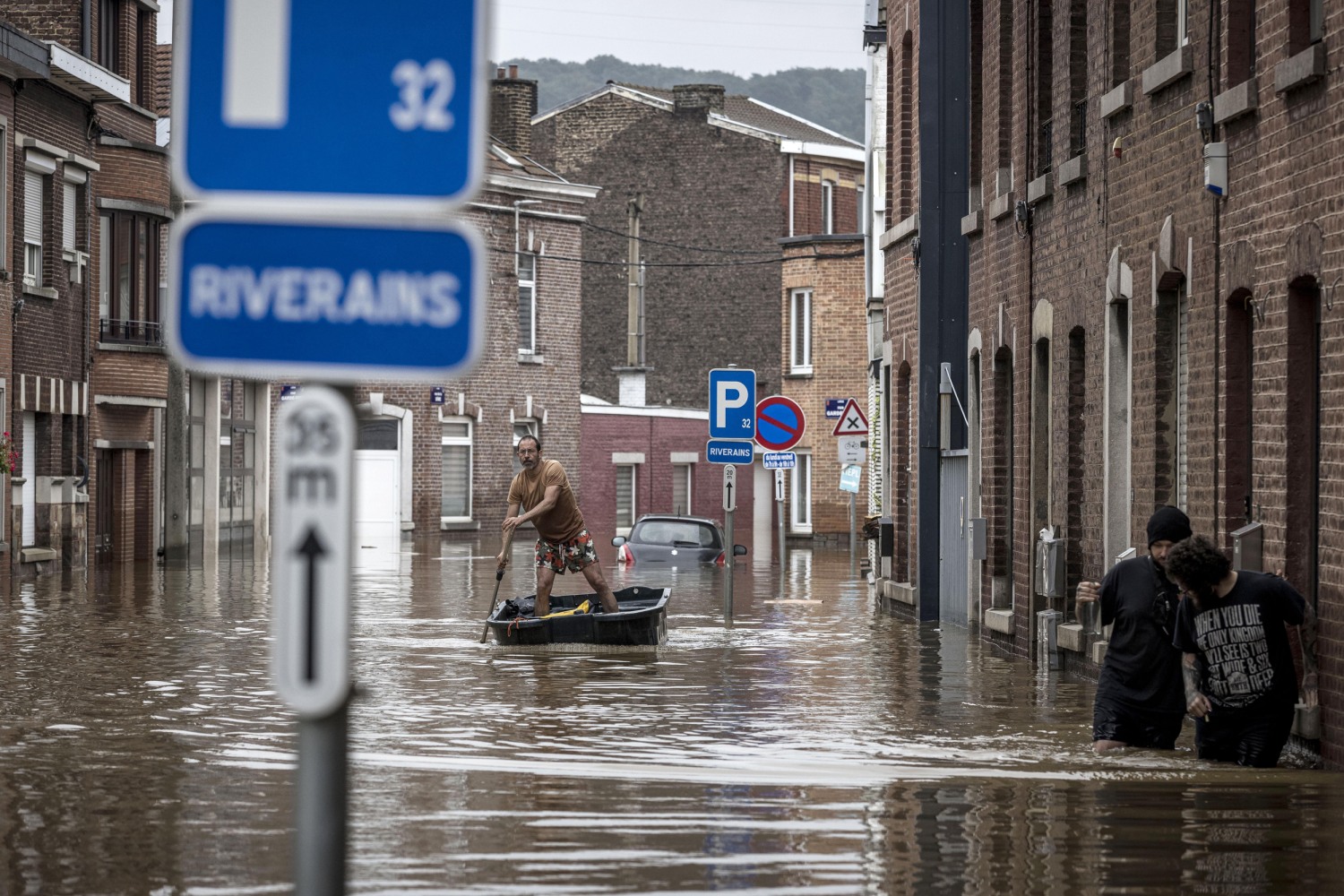 More than 1,000 people were still unaccounted for early Friday after raging floods in western Europe left more than 100 people dead and communities devastated as frantic rescue efforts entered a second day.
In Germany over 100 people were killed after heavy rains pounded the country's western states and caused rivers to burst their banks, turning streets into torrential rivers that left vehicles overturned and submerged in muddy waters, while some houses were reduced to rubble.
Storms also caused deadly flooding in neighboring Belgium, with at least 12 deaths reported as of Friday morning, while Luxembourg and the Netherlands were also hit with heavy rain.
At least 62 people were killed in the western German state of Rhineland-Palatinate alone, officials said, while 43 died in neighboring North Rhine-Westphalia.
As many as 1,500 people in the country were still assumed to be missing, with hundreds of soldiers deployed to aid the rescue effort.
Officials said they hoped the high number of people still unaccounted for was due to mobile networks and internet connections going down, making it difficult for many to reach their loved ones.
Stranded residents had to be airlifted from rooftops and rescued in inflatable boats after seeing their homes inundated with floodwater.
Click here to read more.
SOURCE: NBC News, Andy Eckardt, Chantal Da Silva, Phil Helsel and Matthew Mulligan