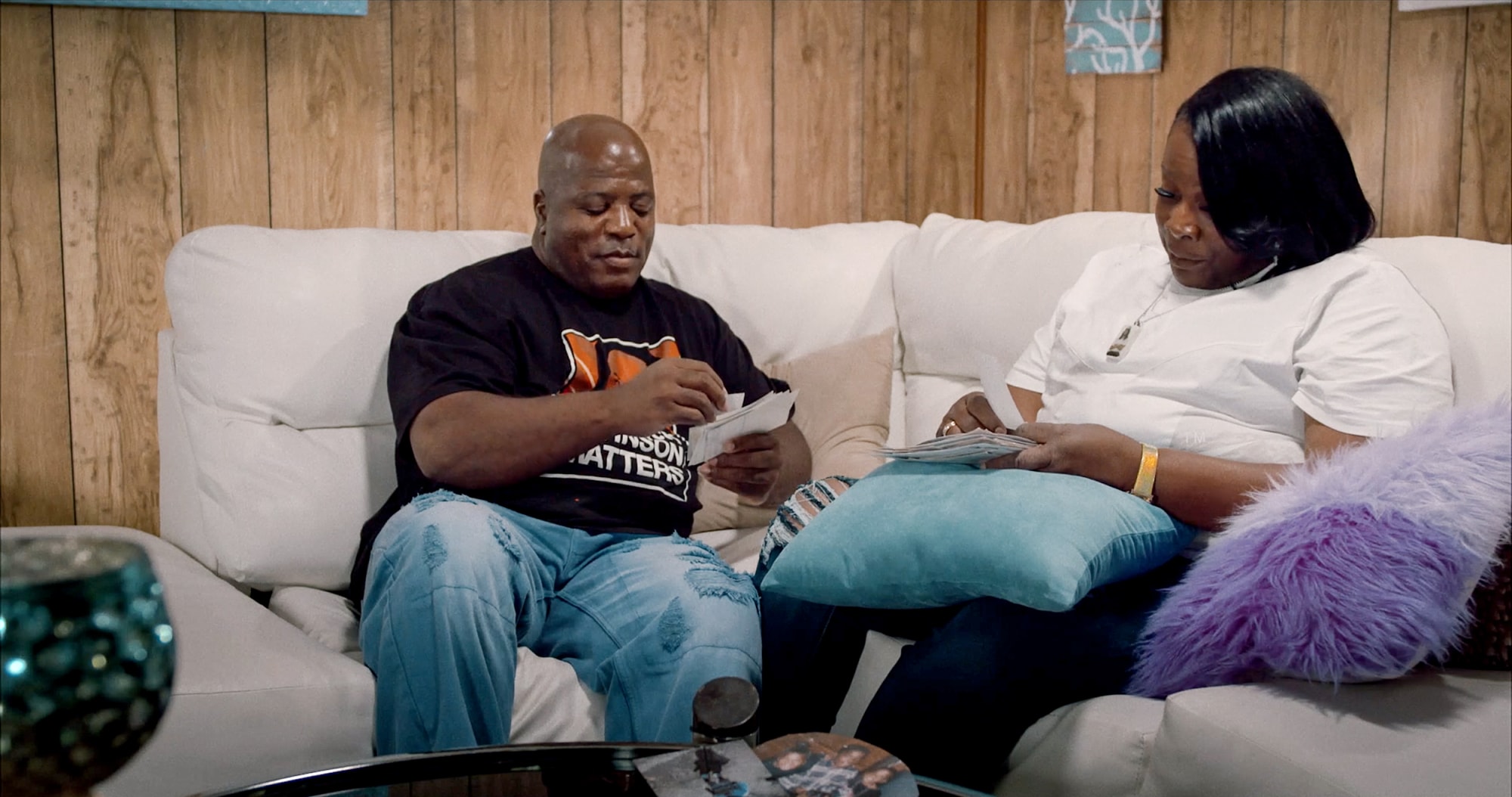 The mysterious death of a Black high school wrestler in 2013 is the subject of "Finding Kendrick Johnson" — a new documentary out Friday — and the boy's family is hoping its release could lead to people with information coming forward.
The body of Kendrick Johnson, 17, was found wrapped in a wrestling mat in the Lowndes High School gym in Valdosta, Georgia. His death was ruled an accidental asphyxiation by state and local law officials, including the Georgia Bureau of Investigation, who said the teen inadvertently caused his own demise by diving into a rolled-up mat to retrieve his sneakers.
Kendrick's family and supporters across the country were outraged by the results of the investigation, and have even had his body exhumed twice for independent examination. Jacquelyn Johnson, his mother, told NBC News on Thursday that she and her family have continued to "fight for justice. My son's life mattered."
In March, a local sheriff reopened Kendrick's case. "I'm grateful that the case was reopened," Johnson said, "but don't feel like anything will be done.
Documentary filmmaker Jason Pollock has been researching Kendrick's death since 2017. The Johnsons and Pollock said they want the documentary to inspire anyone with information to speak up.
"Because it's the Deep South, there is white silence on one side and a fear of retaliation on the Black side," Pollock said.
Kendrick's classmates Brian and Branden Bell, who are white, were considered persons of interest, through an FBI investigation of the case, according to Valdosta Today. Their father, Rick Bell, was an FBI agent who eventually resigned his job after his house was raided and searched for evidence. The brothers were never charged and an FBI video analysis concluded they were in different areas of the school when Kendrick entered the gym.
Click here to read more.
SOURCE: NBC News, Curtis Bunn