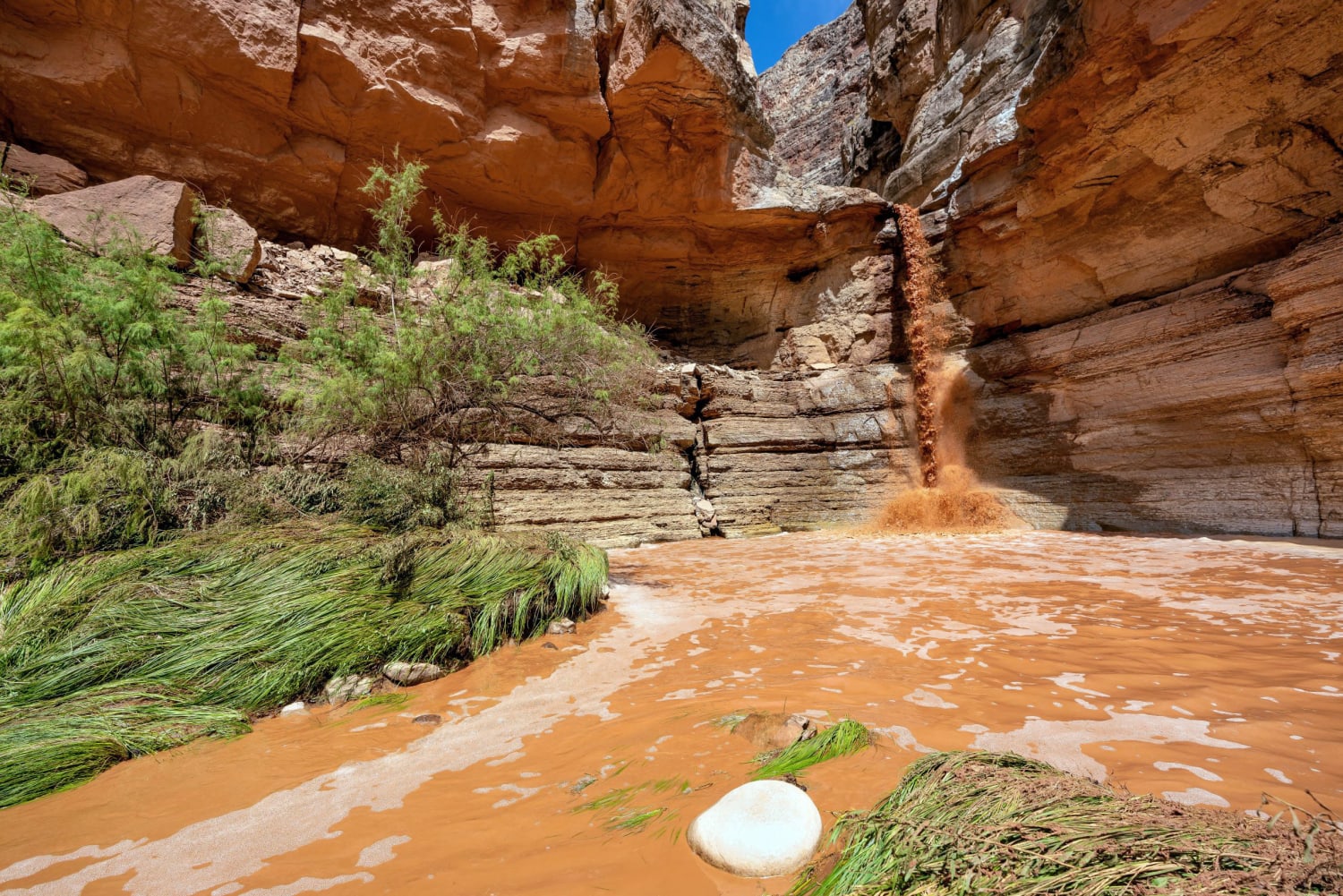 A flash flood in the Grand Canyon this week left a Michigan woman dead while other people had to be rescued from the dangerous waters, the National Park Service said Friday.
The flood that struck the Tatahatso Camp on the Colorado River on Wednesday evening left several people injured and two were reported missing, officials said.
The next day, one of those missing was found alive and unhurt, but the second, Rebecca Copeland, 29, of Ann Arbor, was dead, the park service said. They were found by people on a commercial river trip.
The group caught in the flash flood was comprised of about 30 people on a river rafting trip, and they had pulled off the river to camp Wednesday evening, a park spokesperson said.
After the flash flood struck, five injured people were evacuated by helicopter, the park service said.
Sudden flash flooding is a danger in the Southwest desert because the environment can't absorb much rain, and the water runs off into canyons and steep terrain, it said.
Click here to read more.
SOURCE: NBC News, Phil Helsel