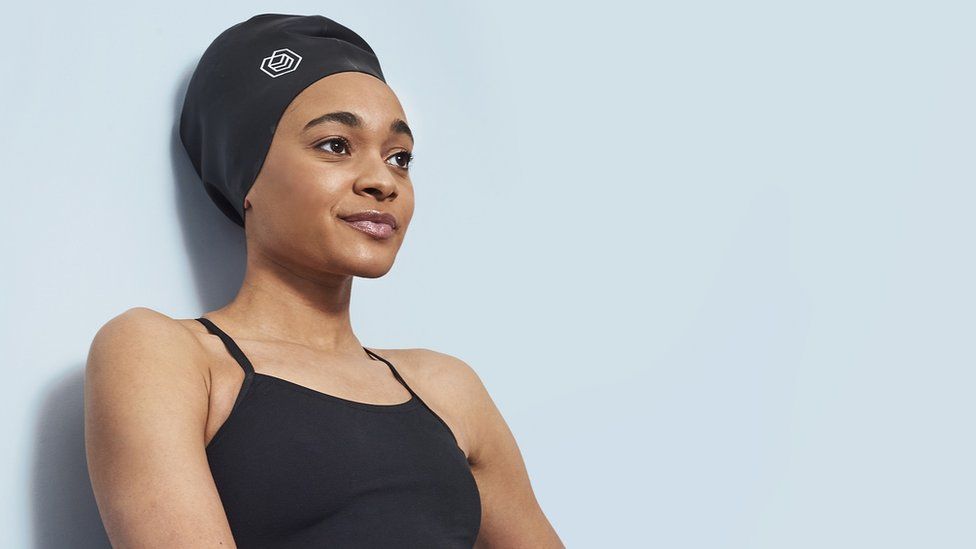 The International Swimming Federation says it will revisit its decision barring a swimming cap designed specifically for natural Black hair from being used in competition.
The makers of the Soul Cap, a product tailor-made so that swimmers with voluminous, Afro-textured hair can protect their hair while in the water, said on Instagram last week that the sport's governing body had denied their application for certification. The decision effectively ensured that the cap would not be in use when the Olympic Games begin this month.
The news drew considerable backlash, prompting the International Swimming Federation, also known as FINA, to release a statement on Friday acknowledging the public response and announcing that it was "reviewing" the situation.
"FINA is committed to ensuring that all aquatics athletes have access to appropriate swimwear for competition where this swimwear does not confer a competitive advantage," the statement reads. "FINA is currently reviewing the situation with regards to 'Soul Cap' and similar products, understanding the importance of inclusivity and representation."
The organization noted that the cap can still be worn in "recreational and teaching" settings and said it will reach out to the makers of the cap about the possibility of using it inside FINA development centers. The centers serve as international training facilities for promising swimmers and coaches, according to the organization's website. It's not uncommon for elite swimmers to train for the Olympics at the development centers.
"FINA appreciates the efforts of 'Soul Cap' and other suppliers to ensure everyone has the chance to enjoy the water," the organization said, adding, "FINA expects to make its consideration of 'Soul Cap' and similar products part of wider initiatives aimed at ensuring there are no barriers to participation in swimming, which is both a sport and a vital life skill."
FINA did not immediately respond to a request for comment.
Click here to read more.
SOURCE: NPR, Sharon Pruitt-Young