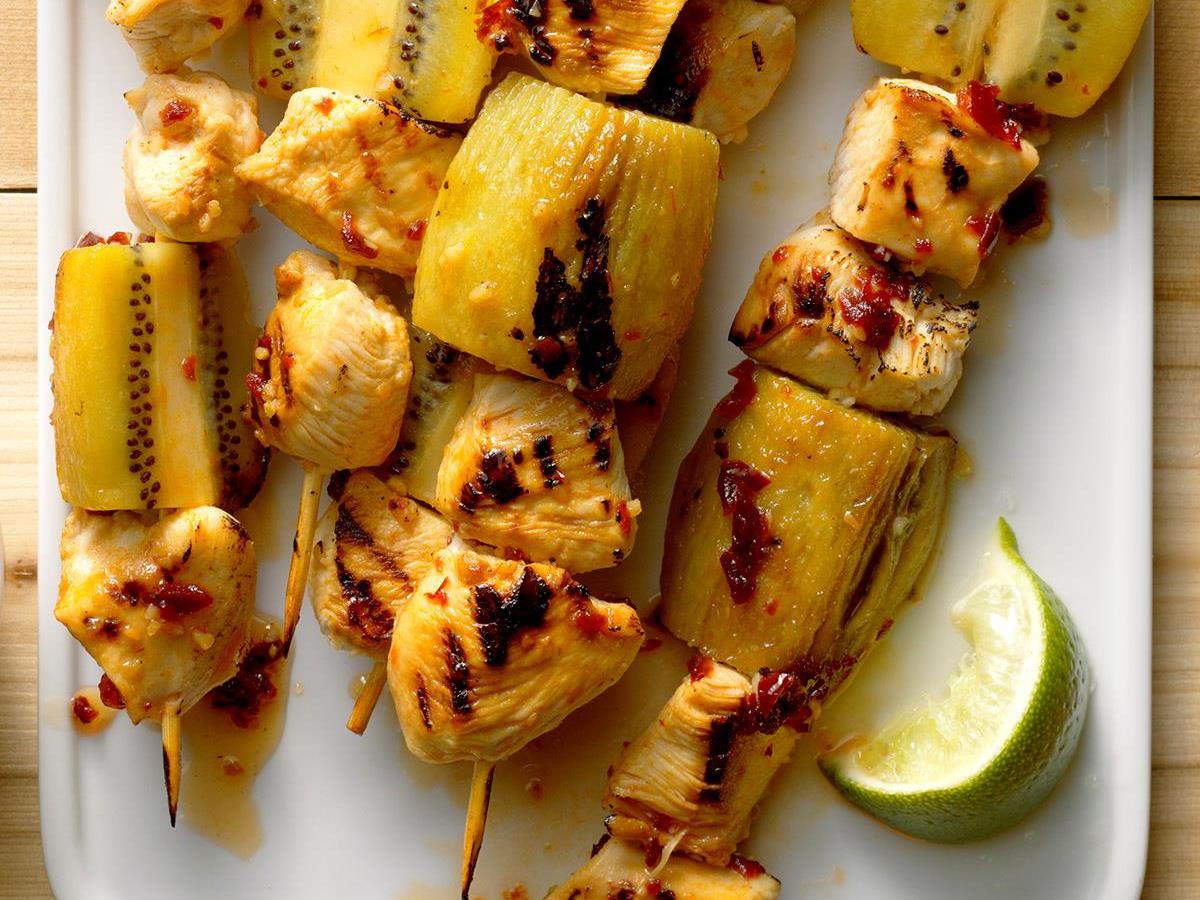 Total Time: Prep: 20 min. + marinating Grill: 10 min.

Makes: 8 kabobs
Ingredients
6 garlic cloves, minced
2 tablespoons lime juice
1 tablespoon olive oil
1 teaspoon salt
1 pound boneless skinless chicken breasts, cut into 1-inch cubes
8 medium kiwifruit, peeled and halved
3 tablespoons honey
1 tablespoon minced chipotle peppers in adobo sauce
Lime juice, optional
Hot cooked rice, optional
Directions
Combine garlic, lime juice, oil and salt. Add chicken and kiwi; turn to coat. Refrigerate, covered, up to 30 minutes.
Mix honey and chipotle peppers. Drain chicken and kiwi, discarding marinade. On 8 metal or soaked wooden skewers, alternately thread chicken and kiwi.
Grill, covered, on an oiled rack over medium heat, turning occasionally, until juices run clear, 10-12 minutes. During last 4 minutes, baste frequently with honey-chipotle mixture.
Serve with fresh lime juice and rice if desired.
SOURCE: Taste of Home