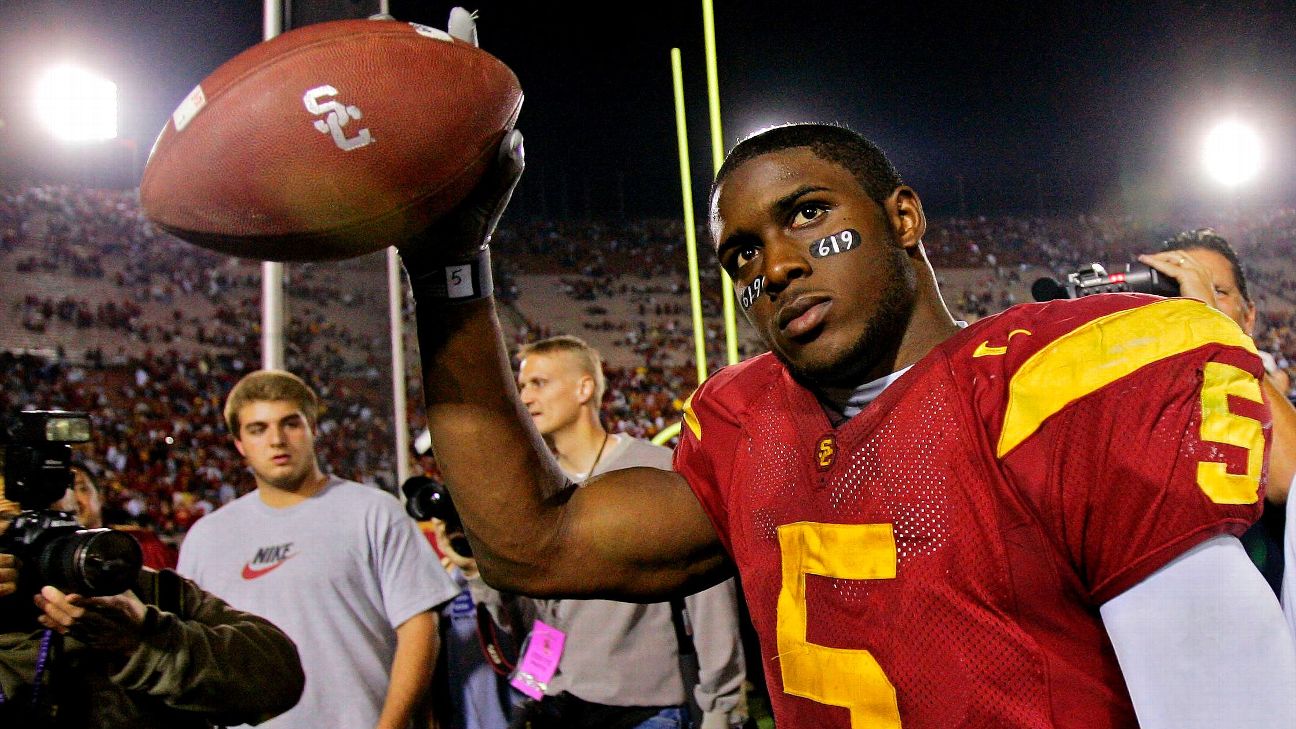 On a day when college athletes were officially granted rights to profit off their names, images and likenesses, former USC running back Reggie Bush made it clear he believes the Heisman Trophy he won in 2005 should be returned and his college statistics reinstated.
"It is my strong belief that I won the Heisman trophy 'solely' due to my hard work and dedication on the football field and it is also my firm belief that my records should be reinstated," Bush said in a statement.
Bush returned his Heisman Trophy after a four-year extra-benefits investigation determined that he and family members, while he was a student-athlete, accepted cash, travel expenses and a home in the San Diego area where Bush's parents lived rent-free for more than a year and were provided $10,000 to furnish.
Sanctions from the investigation, which came in 2010, mandated that Bush disassociate from USC and included a two-year postseason ban for the school, 14 vacated victories (including the 2004 BCS national championship) and the loss of 30 scholarships. His 10-year disassociation period ended in June 2020.
Click here to read more.
SOURCE: ESPN, Kyle Bonagura