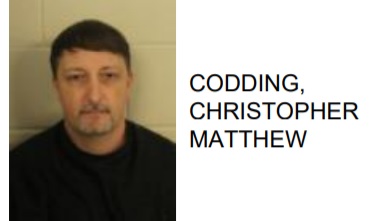 CASSVILLE, Ga. (BP) – Christopher Matthew Codding, 41, of Kingston, Ga., was arrested Tuesday (July 20) on two counts of aggravated molestation, according to WRGA News in Rome, Ga.
According to the arrest report, Codding forcibly performed sodomy on a victim under 12 years of age, WRGA reported. The incident took place between 2014 and 2017. He is also charged with a similar incident, occurring between 2010 and 2013.
Codding, a former youth lay leader at Cassville (Ga.) Baptist Church, was featured last year in a story in Baptist Press for his work as a healthcare professional treating COVID-19 patients at a Maryland hospital.
Source: Baptist Press