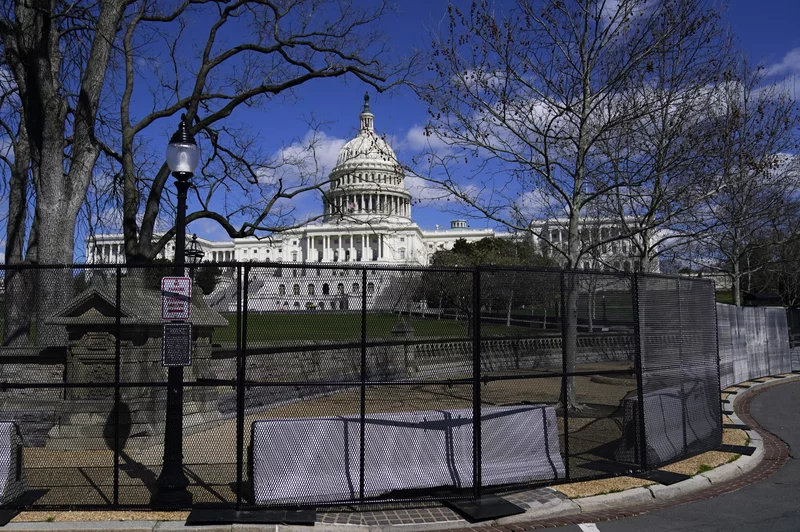 Just over six months after the deadly Jan. 6 insurrection on the U.S. Capitol, the protective fencing erected in the wake of the siege is coming down.
The process began Friday and is expected to last about three days.
The remaining metal fencing surrounding the complex is one of the last physical reminders of the violent attack on the nation's Capitol by a mob of supporters of former President Donald Trump attempting to stop lawmakers from certifying President Biden's election victory.
An outer perimeter fence was removed in March. The U.S. Capitol Police will continue to monitor intelligence for any threats to the complex and if needed, the Architect of the Capitol can reinstall the temporary fencing.
The Capitol, which discontinued public tours in spring of 2020 due to the coronavirus pandemic, will remain off-limits to most members of the public.
Click here to read more.
SOURCE: NPR, Barbara Sprunt