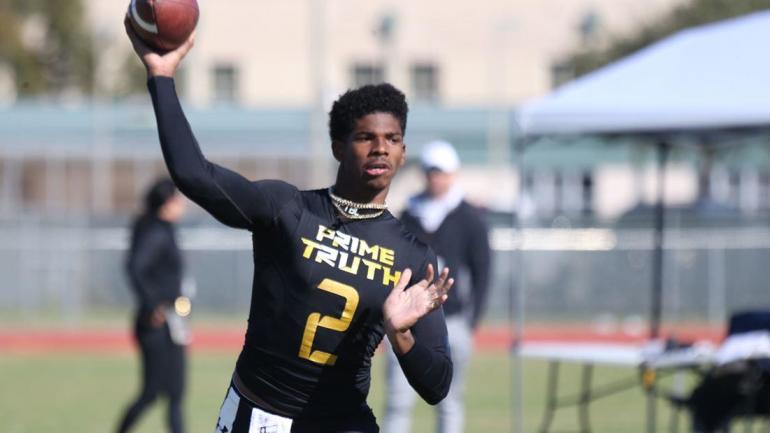 Earlier this week at Southwestern Athletic Conference media days in Birmingham, Alabama, Jackson State coach Deion Sanders grabbed all the headlines for his abrupt end to an interview.
QB1 at @GoJSUTigersFB @ShedeurSanders wants to know how the team feels about being compared to other SWAC teams. pic.twitter.com/GmZncaXbeN

— HBCU Gameday (@HBCUGameday) July 23, 2021
Coach Prime was upset that a reporter called him by his name, Deion, as he asked the Jackson State skipper a question.
Sanders' reign atop the Tigers' program still is in its first year. But there's been no shortage of media spotlight on the team, and no shortage of bombast around Coach Prime's rebuilding efforts.
Add his son, JSU's presumptive starting quarterback, to the list of those firing the pre-season volleys.
Shedeur Sanders said when the Tigers' offense has success in practice against the defense, he knows what it's going to mean on the football field in the fall.
Click here to read more.
SOURCE: Football Scoop, John Brice