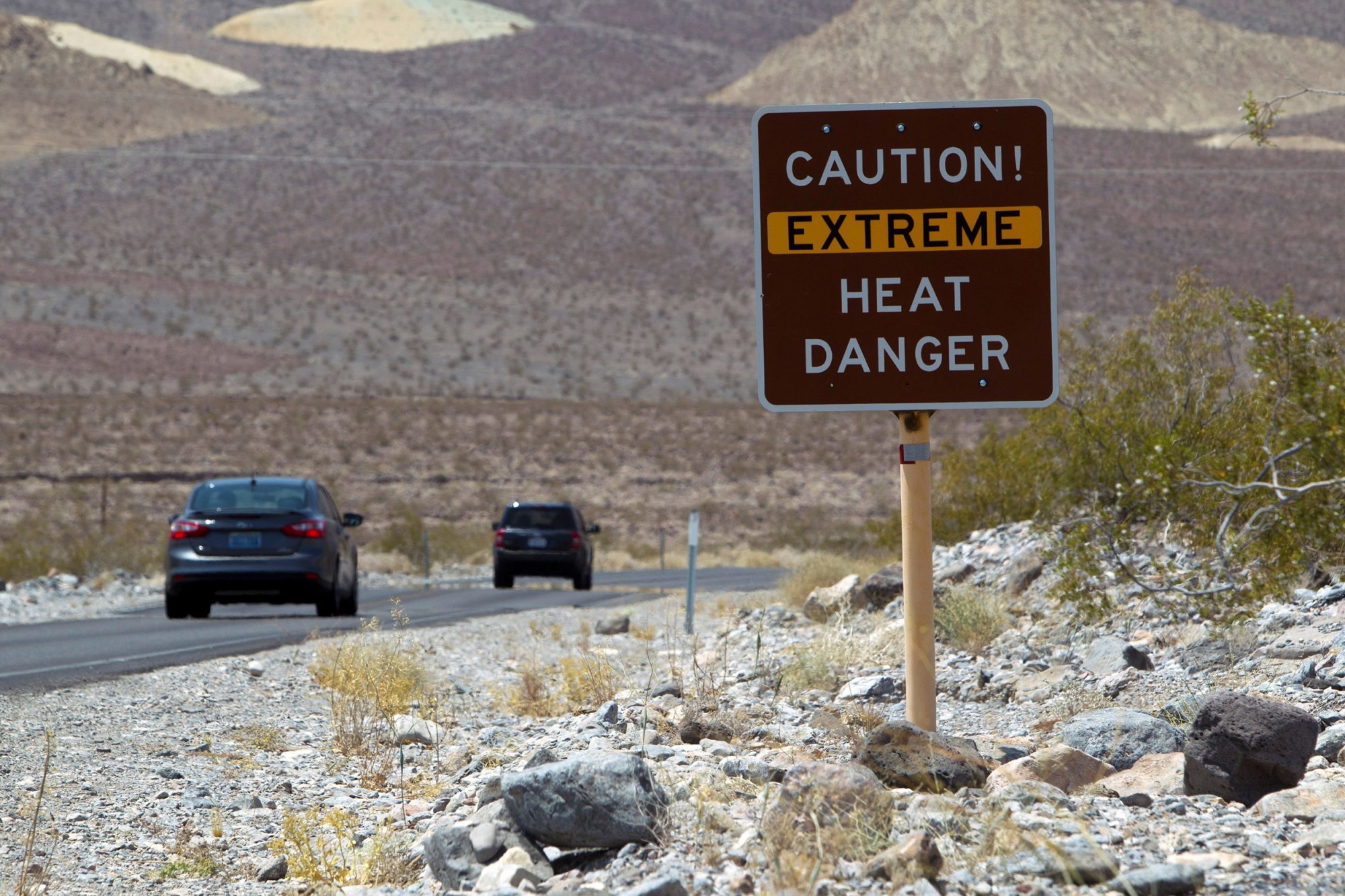 For Gary Bryant, the tenth-of-a-mile walk from his modular home to the air-conditioned restaurant where he was working on Saturday was "quite enough" time outside.
Mr. Bryant, 64, knows the risks of summer temperatures in Death Valley. He once collapsed under a palm tree from heat exhaustion and had to crawl toward a hose spigot to douse himself with water.
Mr. Bryant has lived and worked in Death Valley for 30 years, happy to balance the brutal summer heat with the soaring mountain vistas, but even he admits that the high temperatures in recent years were testing his limits. The temperature soared to 130 degrees on Friday and approached that again on Saturday. It was forecast to hit 130 again on Sunday.
"The first 20 summers were a breeze," he said. "The last 10 have been a little bit tougher."
The blistering weekend heat, one of the highest temperatures ever recorded on Earth, matched a similar level from August 2020. Those readings could set records if verified, as an earlier record of 134 degrees in 1913 has been disputed by scientists.
Much of the West is facing further record-breaking temperatures over the coming days, with over 31 million people in areas under excessive heat warnings or heat advisories. It is the third heat wave to sweep the region this summer.
The extreme temperatures that scorched the Pacific Northwest in late June led to nearly 200 deaths in Oregon and Washington State as people struggled to keep cool in poorly air-conditioned homes, on the street and in fields and warehouses.
Click here to read more.
SOURCE: The New York Times, Matt Craig and Sophie Kasakove