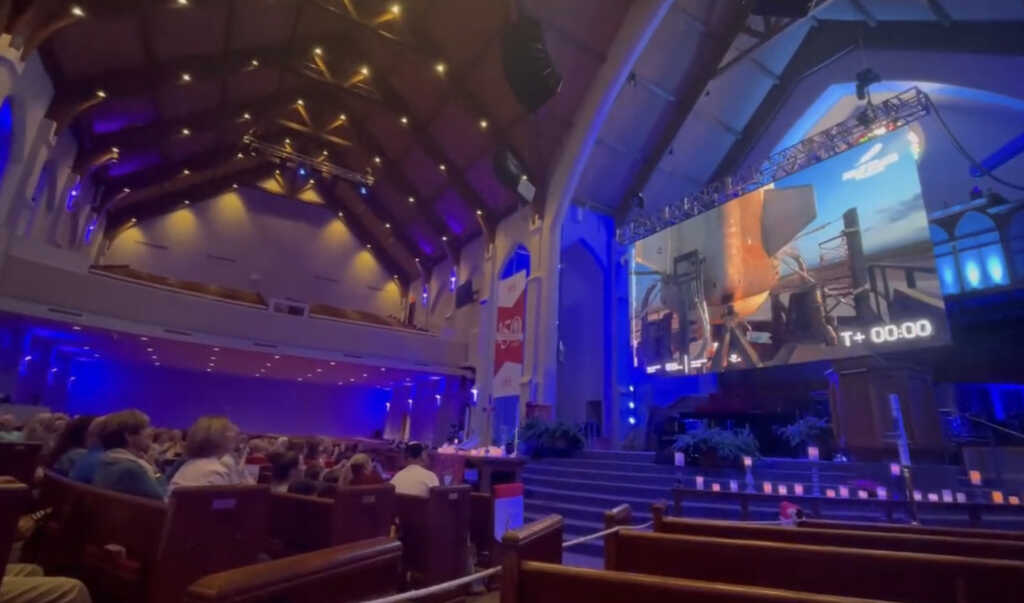 While all eyes were on Amazon founder Jeff Bezos Tuesday morning, sitting alongside him was a woman named Wally Funk, an 82-year-old aviator who, by 10 a.m., became the oldest person to rocket into space.
She was one of the passengers on the "New Shepard" launched by Blue Origin, an aerospace manufacturer and space flight company founded by Bezos, who was also aboard the rocket that blasted off from West Texas.
We have lift off! Jeff Bezos and his Blue Origins crew just launched into space on the New Shepard flight.

It's the 16th flight for New Shepard but the first to include people. pic.twitter.com/ZNoVOeA9zV

— USA TODAY (@USATODAY) July 20, 2021
While Funk was strapped into the rocket, friends of hers at White's Chapel Church in Southlake gathered in their sanctuary to watch the historic event.
A few weeks ago, Laurie Williams, who serves as the director of the seniors ministry at the church, told KTVT-TV that Funk "is a living testimony that you can do anything you set your mind to."
Her friends saw her testimony in action Tuesday.
This has been 60 years in the making for Funk. She trained to become an astronaut in the 60s but never went to space because she's a woman. Today her dream finally comes true. pic.twitter.com/oUknO340eM

— Shannon Murray (@ShannonMFox4) July 20, 2021
The congregation gathered at the church shouted out a countdown as they watched their beloved friend see her greatest dream materialize.
Click here to read more.
Source: By Tré Goins-Phillips, Faithwire