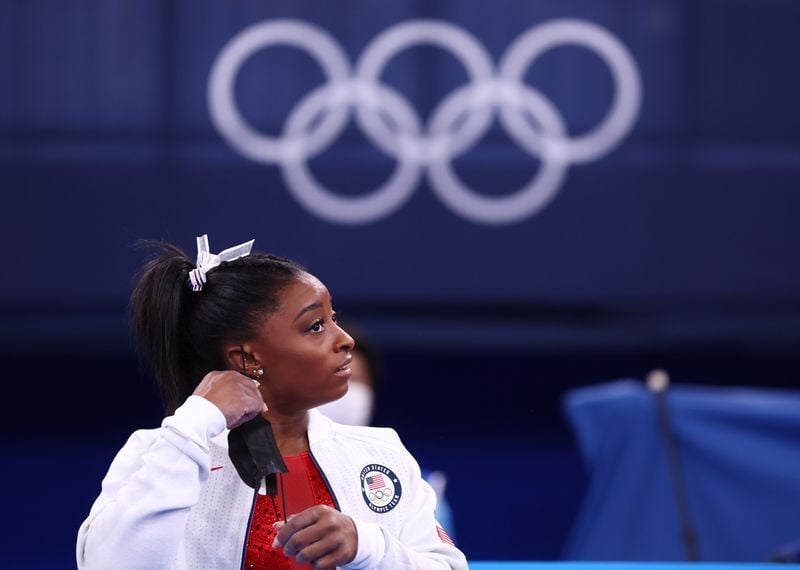 Simone Biles had to withdraw from the women's team gymnastic final on Tuesday as the Russia Olympic Committee (ROC) took gold at the Tokyo 2020 Olympics.
The ROC's team of Vladislava Urazova, Viktoriia Listunova and Angelina Melnikova won with a score of 169.528, while Team USA took silver with 166.096 and Great Britain bronze with 164.096.
Biles withdrew from the final on Tuesday after leaving the arena to be attended to by the trainer.
While performing her Amanar vault during the first rotation of the team competition, Biles only managed one-and-a-half rotations and landed awkwardly — prompting gasps from onlookers in the Ariake Gymnastics Centre.
"Simone Biles has withdrawn from the team final competition due to a medical issue," said a USA Gymnastics statement. "She will be assessed daily to determine medical clearance for future competitions. Thinking of you, Simone!"
Biles, who is looking to add to the four gold medals she won at the 2016 Rio Olympics, returned to the arena before the second rotation in a tracksuit as Jordan Chiles took her place for the uneven bars.
Click here to read more.
SOURCE: CNN, George Ramsay and John Sinnott