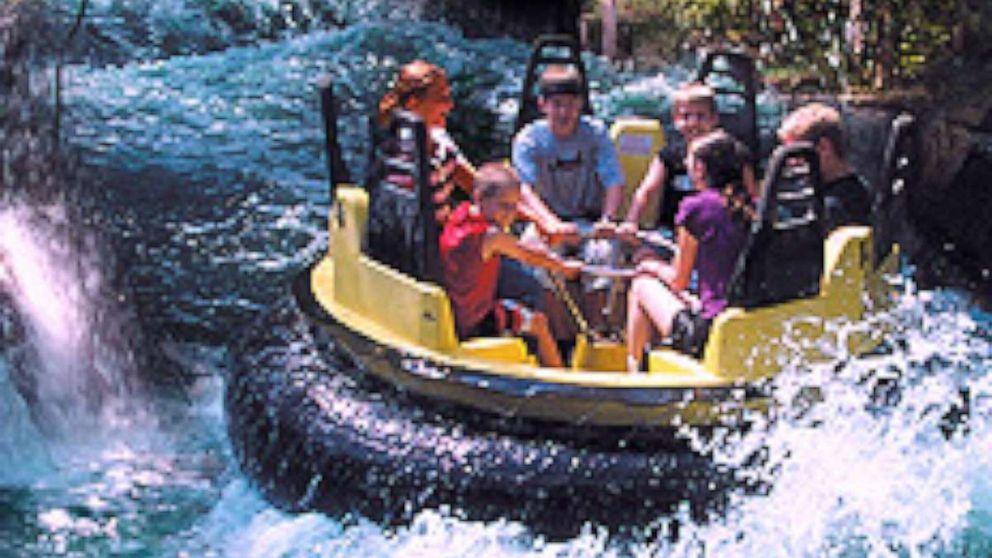 A boy is dead and another child is in critical condition after a raft overturned on a water ride at an amusement park.
The accident occurred at 7:35 p.m. local time on Saturday at Adventureland Park in Altoona, Iowa, when a boat on the Raging River ride overturned with six riders on it, according to a statement from the amusement park.
Three of the passengers were rushed to hospitals in critical condition while a fourth passenger suffered minor injuries, the Altoona Police Department said in a statement.
Eleven-year-old Michael Jaramillo died on Sunday as a result of his injuries, police said. Another juvenile was still in critical condition as of Monday afternoon, according to the police.
"Altoona Fire and Police were on the property and responded immediately," Adventureland Park in its initial statement on Saturday night. "We want to thank them as well as Des Moines, Ankeny, Bondurant, Pleasant Hill and Delaware Township Emergency Services for their fast response … Our thoughts are with the affected families at this time."
Adventureland Park said the ride had been inspected the day before and "was found to be in good working order" at the time of the accident. The Raging River ride will remain closed for more inspection.
Click here to read more.
SOURCE: ABC News, Jon Haworth and Ivan Pereira