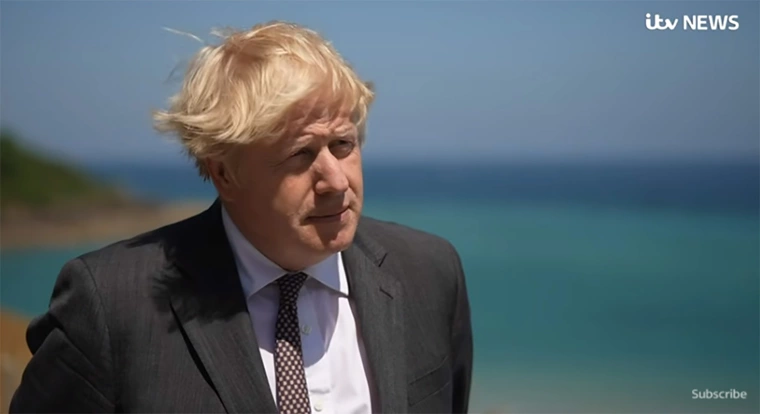 The Prime Minister has been asked if he believes in God, leading to him to quote from the Psalms.
Speaking on a beach in Cornwall at the G7 summit, ITV's Robert Peston asked Boris Johnson whether he is now a practising Roman Catholic, having recently married in Westminster Cathedral.
The Prime Minister replied: "I don't discuss these deep issues, certainly not with you".
Peston laughed and followed up by saying that Sir Keir Starmer has said he does not believe in God, and asking whether Mr Johnson did.
The Prime Minister paused then referenced Psalm 14: "the foolish man has said in his heart there is no God".
Peston accepted his answer and finished the interview.
You can watch Boris Johnson answer the question at 4 minutes 30 seconds.
Click here to read more.
Source: Cara Bentley, Premier Christian News