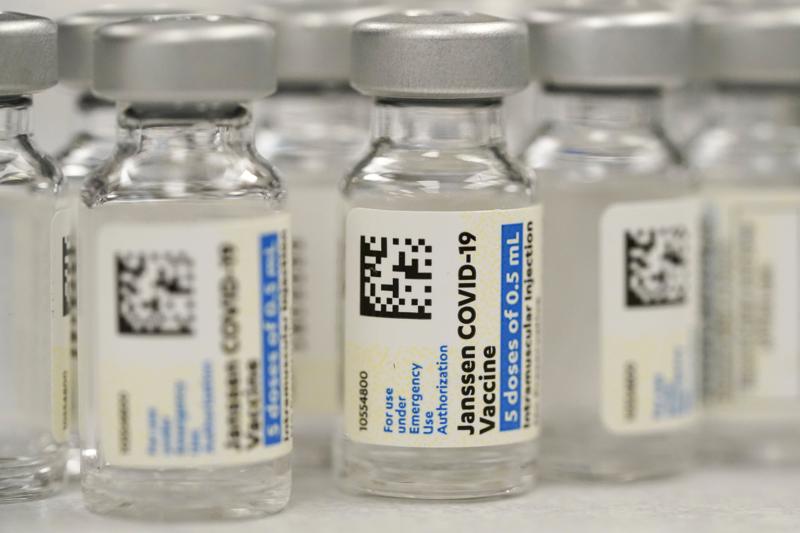 WASHINGTON (AP) — Johnson & Johnson said Thursday that U.S. regulators extended the expiration date on millions of doses of its COVID-19 vaccine by an extra six weeks.
The company said a Food and Drug Administration review concluded the shots remain safe and effective up to 4 1/2 months. The announcement comes after state officials warned that many unused doses in storage would expire before the end of the month.
Expiration dates for vaccines are determined based on data the manufacturer submits to regulators proving how long the shots stay at the right strength. FDA originally authorized J&J's vaccine for use for up to 3 months after manufacture when stored at normal refrigeration levels. But J&J said the FDA extended the period to to 4 1/2 months, based on data from ongoing studies assessing the vaccine's stability.
The FDA has been reviewing expiration dates on the three authorized vaccines as companies have continued to test samples of batches in the months since the shots first rolled out.
The extension will help maintain vaccine supplies even as the rate of new injections continues to slip. The country averaged about 800,000 new injections per day last week. That's down from a high of nearly 2 million per day two months ago. Government officials have turned to a growing number of incentives to encourages shots — from paid time off to $1 million lottery prizes.
Click here to read more.
Source: Associated Press